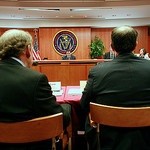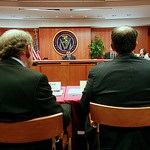 NCRA has been named to serve a two-year term as a representative member on the Federal Communications Commission's (FCC) Disability Advisory Committee (DAC). The appointment was announced Jan. 5 and marks the second time NCRA has been named as a representative.
NCRA joins nearly two dozen other parties representing a number of companies, nonprofit organizations, and individual consumers serving on DAC's Technology Transitions and Access to Video Programing subcommittees.
The FCC established the DAC in December 2014 to provide advice and recommendations to the Commission on a wide array of disability issues within its jurisdiction. The DAC is slated to remain active for two years, with meetings of the full committee and four subcommittees to begin next week.
According to the FCC, the DAC provides a means for stakeholders with interests in accessibility issues to exchange ideas, facilitate the participation of consumers with disabilities in proceedings before the Commission, and assist the Commission in educating the greater disability community and American with Disabilities Act-covered entities on disability-related matters. The Committee is expected to keep the Commission apprised of current and evolving communications issues for persons with disabilities. Other subcommittees include Communications, Emergency Communications, and Relay/Equipment Distribution.
Matthew R. Barusch, NCRA's Manager of State Government Relations, who will represent the Association, said the Access to Video Programming Subcommittee will address televised emergency information, closed captioning, video description, and equipment designed to receive, play back, or record video programming.
"Serving on the second chartered DAC is consistent with NCRA's appointment on the first charted DAC. This appointment allows NCRA to continue to have a voice in FCC recommendations related to captioning and how it will meet the needs of the deaf and hard-of-hearing community," Barusch said.
The first meeting of DAC's new term is tentatively set for March 21 at the FCC's headquarters in Washington, D.C. Additional tentative meeting dates include mid-June and mid-October.