More than 180 attendees and guests networked between educational sessions at the 2017 NCRA Firm Owners Executive Conference held Feb. 12-14 in Tucson, Ariz.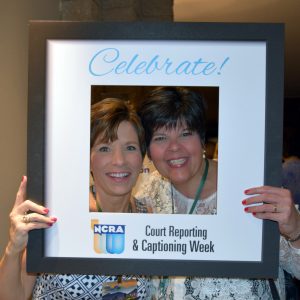 Keynote speaker Susan Solovic took to the stage and shared with attendees her insights and secrets to becoming a successful entrepreneur. Solovic, an Internet pioneer who cofounded and grew one of the first video-based Internet sites to a million-dollar-plus entity, is also an award-winning serial entrepreneur and best-selling author. Learn more about Solovic's presentation.
Also on the bill was Laurie Forster, one of America's leading wine experts and author of the award-winning book The Sipping Point: A Crash Course in Wine. Forster hosted a wildly successful fun-filled networking session where attendees identified wines and teamed up to develop their own wine and brand.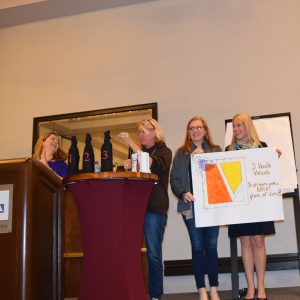 Multi-time attendee Anthony Krause, vice president of McCorkle Litigation Services in Chicago, Ill., said he enjoyed keynote speaker Solovic as well as the networking opportunities that were available.
"I have attended perhaps many Firm Owner events. I would tell someone thinking of attending to be sure and attend the main seminars as well as all of the networking events," he said.
Other highlights of the event included a presentation by Mike Nelson, NCRA CEO and Executive Director, of the findings from NCRA's 2016 Firm Owners Economic Benchmarking Survey, and two sessions led by Nancy Varallo, RDR, CRR, owner of The Varallo Group, Worcester, Mass., that addressed "Mobilizing Your Dreams: A 21st Century Strategic Plan" and "Journey to the Center of a Client Decision."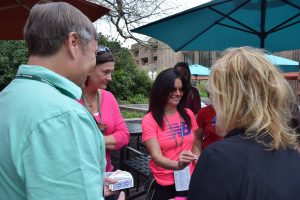 "The networking opportunities were great. I also learned a lot of good marketing strategies, which I am already employing in my business," said first-time attendee Beth Fein, CLVS, with BWA Video in Houston, Texas.
Other sessions addressed understanding financial statements and competing successfully. Attendees also participated in a poker-run nature-hike networking event and a special Valentine's Day closing reception.
The 2018 NCRA Firm Owners Executive Conference is scheduled for Jan.28-30 in St. Petersburg, Fla., at the Loews Don CeSar Hotel.