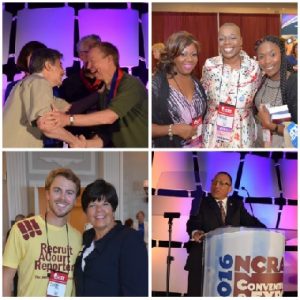 Time is running out to register for the 2017 NCRA Convention & Expo being held Aug. 10-13 in Las Vegas, Nev., at the Planet Hollywood Resort & Casino. Online registration closes on July 21. After July 21, you will have to wait to register on site, and fees increase by $150 in some categories.
With a keynote speaker who promises to reignite the magic in your fingertips, new and innovative sessions, networking events, and the opportunity to work toward earning nationally recognized professional certifications, this year's Convention & Expo participants can expect to experience an NCRA conference like no other.
Whether you are an official court reporter, freelance reporter, broadcast or CART captioner, legal videographer, firm owner, educator, or student, there's something magical in store for you at this year's NCRA Convention & Expo.