Professionals seeking to add nationally recognized certifications to their résumés can choose from several opportunities to work toward them at the 2017 NCRA Convention & Expo being held Aug. 10-13 at the Planet Hollywood Resort & Casino in Las Vegas, Nev.
Programs and certifications opportunities available this year include the Certified Realtime Reporter (CRR), Certified Realtime Captioner (CRC), Certified Reporting Instructor (CRI), and Certified Legal Video Specialist (CLVS). Note that many certifications require multiple steps to earn, so one or more components of testing may not be available during convention.
Certified Realtime Reporter Boot Camp
For those interested in learning how to pass the CRR, a three-hour long boot camp is available on Aug. 12. The CRR is recognized in the industry as the national certification of realtime competency. Taught by Kathryn Sweeney, FAPR, RMR, CRR, who helped develop the boot camp program, the course has enabled many to successfully pass the test on the first take. Sweeney is a freelance reporter and agency owner from Action, Mass.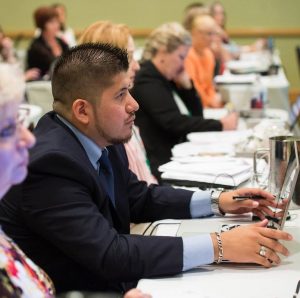 In the course, Sweeney explains the testing requirements, covers NCRA's What is an Error?, discusses what is not an error, and talks about the new online testing process. She also offers tips for self-preparation, including what to have on test day, what to do and not do on test day, and how and why candidates fail. Participants in the session should bring their equipment with them so they can take a couple of practice tests and learn how to adjust their system settings and dictionary entries. Skills testing for the CRR is offered online.
"I strongly believe taking the CRR Boot Camp will increase the chance of passing this test. When I finished my presentation in Georgia, a woman who already had her CRR came up to me and said that she wished this seminar was around when she was preparing for the test; that it had all of the information and steps that she muddled through on her own. She said it took years of figuring out what was being asked of her and then changing her writing and learning her equipment and software in order to pass," Sweeney said.
"With this boot camp, I can help you in three hours," added Sweeney, who also served as a beta tester for NCRA's online testing system and as CRR Chief Examiner on behalf of the Association for 17 years.
Certified Realtime Captioner Workshop
Convention participants seeking the CRC certification can attend a 10-hour Workshop held Aug. 10-11 and take the Written Knowledge Test on Aug. 11, completing two of the three steps to the certification. (The third step, a Skills Test, can be taken anytime online.)
Leading the workshop are: Deanna Baker, FAPR, RMR, a broadcast captioner from Flagstaff, Ariz.; LeAnn Hibler, RMR, CRR, CRC, a CART captioner from Joliet, Ill.; Karyn Menck, RDR, CRR, CRC, a CART captioner from Nashville, Tenn.; and Heidi Thomas, FARP, RDR, CRR, CRC, a CART captioner from Acworth, Ga.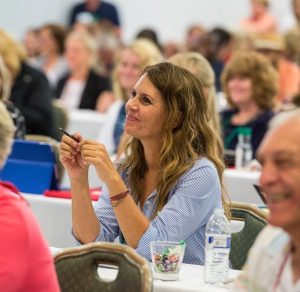 "I know you will learn something new, no matter how long you have been captioning," said Carol Studenmund, FAPR, RDR, CRR, CRC, a broadcast captioner based in Portland, Ore. Studenmund heads the Certified Realtime Captioner Certification Committee. "Then take the Written Knowledge Test right after the workshop — while the material is fresh in your mind — and before you know it, you are two thirds of the way to earning the certification."
Certified Reporting Instructor Workshop
Educators interested in earning the CRI can attend a two-day Workshop, Aug. 10-11, designed to expand their level of knowledge for becoming more effective realtime reporting instructors. The Workshop covers information about the learning process, how to develop court reporting syllabi and lesson plans, and how role playing a variety of courtroom scenarios can aid students' understanding.
"Those who attend and participate in the CRI Workshop will gain wonderful insight and skills for training the future of our profession," said Dr. Jen Krueger, RMR, CRI, CPE, who will lead the session. Krueger is a full-time faculty member at Cuyahoga Community College, Parma, Ohio,
"The CRI credential demonstrates excellence and dedication in teaching, assuring students they are benefiting from the best instructors available and others that the court reporting profession is in good hands as those learners prepare to continue the noble and fine work of court reporters and captioners everywhere," she added.
Certified Legal Video Specialist Seminar and Production Exam
Participants interested in earning the CLVS certification can attend the required three-day seminar from Aug. 11-13. The CLVS production exam is also available on Aug. 11 and 12, for those who are qualified. The CLVS program sets and enforces standards for competency in the capture, utilization, and retention of legal video and promotes awareness of these standards within the legal marketplace. Legal videographers often partner with court reporters to ensure the integrity of both the video of legal proceedings and the official transcript.
"Attending at the CLVS Seminar is beneficial to both experienced legal videographers as well as novices to the profession," said Jason Levin, CLVS, with Virginia Media Group, Washington, D.C. Levin is one of the instructors leading the seminar.
"Our goal is to prepare videographers for the production and written exams, and on the last day of the seminar we actually conduct mock depositions where the attendees can operate the equipment in a deposition environment. Earning the CLVS certification sets yourself apart from noncertified videographers.  The networking opportunities of attending an event like this are well worth the investment," he added.
Don't miss the savings on lodging at Planet Hollywood Resort & Casino, the host hotel for the 2017 Convention. Attendees who register to stay at Planet Hollywood on Friday and Saturday nights are eligible for free breakfast and to win one of six new Kindle Fire tablets in a giveaway. Visit NCRA.org/Convention to register now.