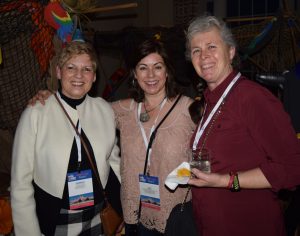 The 2018 NCRA Firm Owners Executive Conference drew a record number of attendees as well as high praise for the speakers and overall program from those who attended. The event was held Jan. 28-30 in St. Pete Beach, Fla.
Among the biggest takeaways were the "7 C's to Build a Winning Team" offered by keynote speaker John Spence: coaching, character, communication, commitment, contagious energy, caring, and consistency. He also presented his most intensive business improvement workshop, specifically created to help management teams take a hard, honest look at their businesses to determine exactly where their strengths and weaknesses are. Participants then created a focused plan for how to succeed at a higher level in the marketplace.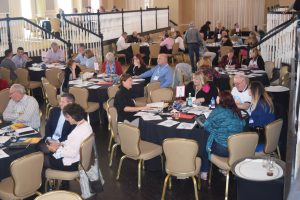 Other speakers who motivated attendees with their presentations included Chris Hearing and Greg Laubach, who presented an interactive session entitled "Managing to Maximize Business Value." This session focused on creating short-term profits and business value. Another speaker, Steve Scott, lead a session dedicated to business marketing on the Web. Scott is a SEO strategist, internet marketing educator, and the owner of the Tampa SEO Training Academy.
"This year was the best Firm Owners convention I have been to yet," said Christine Phipps, RPR, a firm owner from West Palm Beach, Fla., and a member of NCRA's Board of Directors.
"The opening reception with team building  of tiki huts, music, custom drink, and dance really set the tone for the whole conference," she said.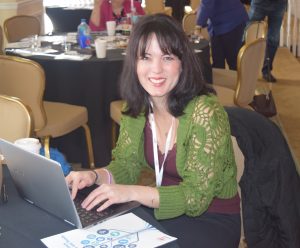 The schedule also provided numerous networking opportunities, including receptions, dinners, dedicated networking time between sessions, free time during lunch, and a closing reception.
Even though Phipps said the event was the largest attended, she was able to talk to more people and make more friends than she has at past events. She attributes this to the schedule with its many networking opportunities.
"John Spence was an excellent speaker; he related the conversation to not only our industry specifically but our businesses specifically — more like a coaching session with an overall individual business analysis. Spending time with these firm owners makes me even more proud to be part of this great profession," said Phipps. "I cannot wait for next year!"