Registration is now open for the 2018 NCRA Firm Owners Executive Conference being held Jan. 28-30 at the Don CeSar Hotel in St. Pete Beach, Fla. Participants in the 2018 event can expect to connect, learn, and get energized as they attend insightful educational sessions and valuable networking events alongside other industry leaders.
Members are urged to register for the conference soon to take advantage of a discount rate being offered through Dec. 15. Rates for the conference registration will increase by $100 beginning Dec. 16. Special hotel rates for the event will also expire on Jan. 5, 2018.
Among the guest speakers on the bill this year is Steve Scott, SEO strategist, internet marketing educator, and owner of the Tampa SEO Training Academy. Scott will lead a session dedicated to business marketing on the web. He will touch on the secrets to search engine optimization (SEO) success, tactics and techniques for online marketing, and social media marketing, among other topics.
Since August 2006, Scott has worked with individuals and corporate clients to use internet marketing strategies like SEO, local search, social media, pay-per-click, and more. His clients have included IBM, American Express, Reader's Digest, and Revlon.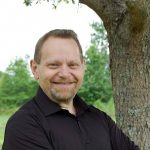 "During my career I've developed websites and search engine optimization programs for clients, both large and small. Helping business owners worldwide create a powerful online presence for their brands is my life's work," he said. "As an SEO industry veteran with a history in computer training dating back to 1990, I've trained and consulted with Fortune 1000 companies and have logged nearly 4,000+ hours in a hands-on training environment."
According to Cregg Seymour, Chair of NCRA's Education Content Committee for the NCRA Firm Owners Executive Conference, attending the event will help firm owners generate new business.
"Through the premier networking at Firm Owners in 2017, we have created new relationships and strengthened existing ones. We continue to enjoy new or increased business that has benefited both our network partner firms and us," added Seymour, who also serves as president of CRC Salomon, a court reporting firm in Baltimore, Md.
For more information and to register for the host hotel and conference, visit NCRA.org/FirmOwners.