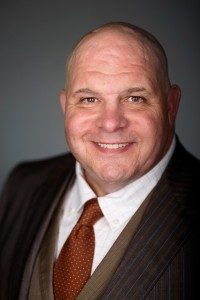 Participants in the 2018 NCRA Firm Owners Executive Conference will gain an inside track into the thinking of John Spence, one of the top 100 business thought leaders in the nation. Spence will take the podium as keynote speaker and share his insights into achieving business excellence.
The 2018 NCRA Firm Owners Executive Conference takes place Jan. 28-30 at the Don CeSar Hotel in St. Pete Beach, Fla. Members are urged to register for the conference soon to take advantage of a discounted rate being offered through Dec. 15. Rates for the conference registration will increase by $100 beginning Dec. 16. Special hotel rates for the event will expire on Jan. 5, 2018.
In addition to the keynote, Spence will present his most intensive business improvement workshop. This workshop is specifically created to help management teams take a hard, honest look at their business to determine exactly where their strengths and weaknesses are and then create a focused plan for how to succeed at a higher level in the marketplace. Participants will leave his session with a much improved understanding of their business as well as a plan of specific action steps that address what needs to be done immediately to improve their organization's revenues, market share, and profitability.
Key elements Spence will address include:
an understanding of the importance of creating a clear vision and a focused strategy
numerous benchmarking audits against top companies
an understanding of the four primary and four secondary drivers of business excellence
an examination of the importance of mastering the organization's "moments of truth"
the discovery of why it is critical to own the customer's voice
an in-depth look at how organizations create effective strategies
an examination of the nine steps to effective execution
the discovery of how to greatly increase accountability across the organization
For more than 22 years, Spence has traveled worldwide to help people and businesses be more successful. He is the author of five books and co-author of several more, a business consultant, workshop facilitator, and executive coach with a client list that includes numerous Fortune 500 firms, small to medium-sized businesses, professional associations, and other organizations. His areas of expertise include leadership, high-performance teams, managing change, organizational culture, consultative selling, strategic planning, strategy execution, and the future of business.
At 26 years old, Spence was the CEO of an international Rockefeller foundation, overseeing projects in 20 countries. Just two years later, Inc. Magazine named him one of America's Up and Coming Young Business Leaders. He has also been recognized as one of the Top 100 Small Business Influencers in America, one of the Top 50 Small Business Experts in America, and one of the top 500 Leadership Development Experts in the World. In addition, the American Management Association named him one of America's Top 50 Leaders to Watch. He has been a guest lecturer at more than 90 colleges and universities, including MIT, Stanford, Cornell, and the Wharton School of Business.
"The Firm Owners Executive Conference is designed to help you grow your business. The topics this year address the new challenges we're all facing with a head-on approach with frank discussion on how to embrace the changes so that we are not left behind. By the end of the conference, you will return home with a renewed strength and business strategy for 2018. You will be more aware of the changes in technology and how they will impact law firms, corporations, insurance companies, and legal support services, with an emphasis on court reporters," said Christa Walton, CMRS, CEO of Florida-based Orange Legal, who has attended numerous Firm Owner events.
"When our firm was smaller, the benefit was attending the classes and learning from the speakers. Now that our firm has grown and we know more, the biggest benefit of attending is getting the opportunity to network and spend time with great friends. Most of the time, at one point during the event, the owner and I will look at each other and say, 'That just paid for the entire conference,' whether it be getting the opportunity to speak with a firm owner who needs help in our area or just hearing how another agency does something we've been struggling with," she added.
In addition to enjoying ample networking receptions and opportunities, participants in the 2018 event can expect to connect, learn, and get energized through a number of insightful educational sessions.
Among the guest speakers on the bill this year will be Steve Scott, SEO strategist, internet marketing educator, and owner of the Tampa SEO Training Academy. Scott will lead a session dedicated to business marketing on the Web. He will touch on the secrets to search engine optimization (SEO) success, tactics and techniques for online marketing, and social media marketing, among other topics.
Since August 2006, Scott has worked with individuals and corporate clients to use internet-marketing strategies like SEO, local search, social media, pay-per-click, and more. His clients have included IBM, American Express, Reader's Digest, and Revlon.
"During my career, I've developed websites and search engine optimization programs for clients, both large and small. Helping business owners worldwide create a powerful online presence for their brands is my life's work," Scott said. "As an SEO industry veteran with a history in computer training dating back to 1990, I've trained and consulted with Fortune 1000 companies and have logged nearly 4,000+ hours in a hands-on training environment."
For more information and to register for the host hotel and conference, visit NCRA.org/FirmOwners.