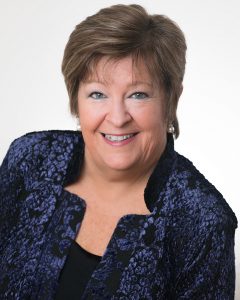 By Marcia Ferranto
NCRA's meeting of the Board of Directors last week marked tremendous progress as we work together toward accomplishing the mission of the National Court Reporters Association. Our Board is hard at work moving the vision of the organization forward. I am pleased to share some of the accomplishments of the meeting.
Several NCRA members chose to attend and state their position in person regarding third-party contracting. The session was live captioned for members interested in the topic so they could follow along. After hearing from a professional cross section of our membership, including firm owners, freelancers, state association leaders, attorneys, and leaders from larger multi-service companies, the Board announced NCRA's official position on the topic:
NCRA's government relations department will continue to support and assist our affiliated state associations and members in accomplishing their industry-related legislative objectives.
NCRA will continue to offer resources and information to affiliated state associations and members regarding contracting legislation.
NCRA will refrain from providing public testimony.
In new business, the Board and guest members warmly welcomed NCRA's lobbyist, Erik Olson. Olson described the current political climate and how it is likely to affect outcomes over the coming two years, and how in 2018 we will begin to develop strategy to proactively influence a federal legislative agenda on behalf of court reporters around the nation.
I announced the launch of a quarterly Town Hall for NCRA members as a platform for me to engage directly with members who can call into a live meeting. The NCRA Town Halls will begin in April.
Following the conclusion of the Board meeting, we moved right into the final leg of our three-year strategic planning session. It is 90 percent complete, and I can share with you that the 2019–2021 Strategic Plan will be centered on three critical pillars:
Building and operating a sustainable business and financial model.
Positioning the profession and association for the future.
Increasing demand for NCRA certifications.
The strategic plan will be unveiled in August during the business meeting that will be held in conjunction with the 2018 NCRA Convention & Expo in New Orleans.
The NCRA Board meeting last week was my second opportunity as Executive Director and CEO to experience the passion and dedication of this incredible organization. I thank you for your warm welcome and continued support. Working together, the Board of Directors, state leaders, members, and staff will achieve great success through hard work and focused execution as we continue the work of the leaders before us to advance the profession and make NCRA the leading authority on court reporting and captioning.
Marcia Ferranto is the Executive Director and Chief Executive Officer of the National Court Reporters Association.