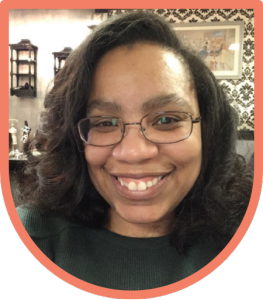 Freelance court reporter and CART captioner
Currently resides in: Boston, Mass.
Member since: 1986
Graduated from: Chicago College of Commerce
Theory: Stenographic Theory and Computer Compatible Stenography Theory
JCR | Why did you decide to earn an NCRA certification?
GIBSON | When I was a student in college in Chicago, Ill., to work in Illinois, you had to become certified. So I took the NCRA test back in 1981.
JCR | Why did you decide to freelance?
GIBSON | In the beginning of my career, I wanted to become an official court reporter.
That doesn't happen right away. You have to get experience.  After six months as a freelance court reporter, I was married and moved to Massachusetts. I worked as a freelance court reporter for many years. I was a hearings stenographer with the Department of Industrial Accidents. I found that job didn't give me the challenge that I enjoyed as a freelance reporter, so I went back to working as a freelance reporter. Through time, I developed my realtime skills. I worked as a federal official for almost 10 years. I went back to freelance, but this time I went into CART captioning because I loved writing realtime and there was a great need for CART captioners.
JCR | Why was it important for you to earn so many different certifications?
GIBSON | Certifications verify your skill level. As a CART captioner, I wanted that certification because it gives prospective clients the assurance that I am certified and can provide the service.
JCR | Have you gotten a job specifically as a result of your certification?
GIBSON | As a freelancer in Illinois, it was required to become certified. Without it, I would not have been able to work at all. In Massachusetts, I don't believe it's required, but having my certification when I did move to Boston, I had no trouble getting work.
JCR | Why do you think professional certification is important?
GIBSON | This allows whoever hires you to know that you have the knowledge and skills to perform the work as a court reporter or as a CART captioner.
JCR | What would you say to others considering professional certification?
GIBSON | Certification is only a baseline for the professional starting their career. Through time as you work as a court reporter or CART captioner, you will improve your knowledge and skill level. I would like to encourage all court reporters to get the CSR or RPR and all CART captioners get the CRR. This allows you to have the basic skills needed to start working as a court reporter or CART captioner.
When writing on the steno machine, there are times we are confronted with really hard-working environments that can cause us to doubt that we have what it takes. When you have difficult working environments and situations, you can handle the stress better and continue to write on the steno machine.
I would also encourage new working court reporters to transcribe their own work and use a proofreader in the beginning so that they can continue to build their stenographic skills and knowledge base. Also, if you are able, take classes or seminars and learn about things that interest you or set a goal for something you may want to do in the future and get ready. Have something that you are passionate about or that you can enjoy outside of court reporting. I say this because court reporting exposes us to the experiences of people who have experienced trauma, broken the law, and very stressful situations; it's important to have positive and joyful experiences to counterbalance.
JCR | What has been your best work experience so far in your career?
GIBSON | I love working as a court reporter and CART captioner. When working as a CART captioner, the consumers are more appreciative of your skills.
JCR | Is there something else you would like to share?
GIBSON | I am a woman with many talents besides being a stenographer. I am a teacher at heart. I was a Sunday School teacher for more than 25 years. Now I am developing my skills for teaching as a Christian Life Coach, and I am an authorized trainer of the Total Eclipse Software. Through the years, I worked as a fitness instructor. I taught aerobics, step, and spinning. I love to swim, knit, read, listen to audiobooks, and writing. I have four books to complete to publish.