Registration is now open for the NCRA 2018 Convention & Expo taking place Aug. 2-5 at the Hyatt Regency in New Orleans, La. The 2018 event coincides with the celebration of the Tricentennial of New Orleans, which carries the theme "One Time in New Orleans" and encourages residents and visitors to write their stories about their time in the city.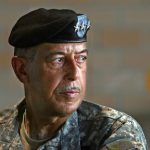 The Convention Keynote speaker is Lt. Gen. Russel L. Honoré (U.S. Army, Ret.). Honoré, a 37-year veteran of active service, served as the commander of Joint Task Force Katrina, during which time he became known as the "Category 5 General" for his striking leadership style in coordinating military relief efforts in post-hurricane New Orleans.
This year's convention also features a lineup of sessions presented by top leaders in the court reporting, captioning, and legal videography fields. Some of those include the CLVS Certification Workshop, featuring the Intro to CLVS and CLVS Hands-on Training, the Punctuation Workshop, and the ever-popular CRR Boot Camp. Throughout the Convention attendees can earn up to 2.3 CEUs.
Other exciting events that are expected to sell out quickly include the CRC Workshop, the annual Realtime and Speed Contests, and the new Member Recognition Gala that promises a wonderful night of dinner, drinks, dancing, and celebrating NCRA members.
In addition, this year's VIP upgrade registration includes a ticket to a VIP reception being hosted by 2018-2019 President Sue A. Terry, FAPR, RPR, CRR, CRC, from Springfield, Ohio, and VIP seating at the Member Recognition Gala.
As always, there will be a number of networking opportunities, including receptions, luncheons, and special events on the Expo floor, where vendors will showcase the latest in products and services for the court reporting, captioning, and legal videography professions.
"One of the biggest reasons I attend the Convention is for the opportunity to meet and talk to reporters from around the country," said Susan M. Hora, RDR, CRR, an official court reporter from Columbus, Ohio. "I have learned that we experience the same issues and we can strategize together on overcoming those issues. It reminds me that I am not alone in this profession. It reinvigorates my spirit."
Join other court reporting professionals from around the country and abroad for the 2018 NCRA Annual Convention & Expo. The NCRA Convention & Expo is the largest annual gathering of court reporters, captioners, scopists, legal videographers, trial presenters, students, and other legal services professionals.
For more information about the NCRA 2018 Convention & Expo, or to register, visit NCRA.org/Convention. Register before July 20 to avoid late fees. Attendees are also encouraged to reserve hotel rooms for the Convention at the Hyatt Regency New Orleans.
For sponsorship information please contact Mary Petto, Senior Director of External Affairs, at mpetto@ncra.org