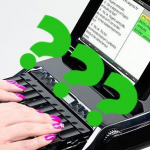 Attendees at the 2018 NCRA Convention & Expo, being held Aug. 2-5 at the Hyatt Regency New Orleans, can take a chance at winning a one-of-a-kind Luminex shorthand machine, valued at more than $5,000 and generously donated by Stenograph for a raffle sponsored by the National Court Reporters Foundation.
Raffle tickets are $50 each or three for $125 and can be purchased at the NCRF booth on the Expo floor. The drawing will be held on Saturday, Aug. 4, at the Member Recognition Gala: Unmask Your Potential masquerade ball being hosted by 2018-2019 NCRA President Sue A. Terry, FAPR, RPR, CRC. The winner need not be present to win.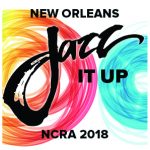 While visiting the NCRF booth, convention attendees will also learn how they can help the Association's philanthropic arm do more through the many programs, scholarships, and grants it offers.
Other treasures that await at the NCRF booth include the 2018 New Orleans Jazz it Up Convention Commemorative Pin, which will be offered for $5 each, and an array of past convention pins available for $1 each. Visitors to the booth can also become part of NCRA history by signing the Official Convention Register, a time capsule of sorts that has documented convention attendees since the early 1900s and is housed in NCRF's Robert H. Clark Library at NCRA headquarters between conventions.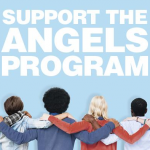 Visitors to the NCRF booth can also be among the first of the many NCRA members who will commit to donate $1,000 or more to support the Foundation's 2019 Angel Drive. The gift provides a great tax write-off and a myriad of benefits, including a listing on the Angels poster at the booth and an invitation to attend the exclusive VIP Luncheon next year in Denver, Colo.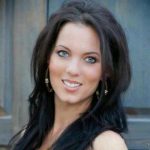 Finally, NCRF's Corrinne Clark Professionalism Institute will host Beyond Your Career to Your Profession with presenters: Danielle C. Griffin, RPR; Rachel N. Barkume CSR, RPR; Andrea Couch, CSR, RDR, CRR, CRC; Shelley Duhon, RPR, and Jordan Groves, Montgomery, Ala.
Presenters will offer insight into how to expand your thinking to embrace your profession — a long-standing and proud one, at that. Every profession relies on its members to continue, grow, and to thrive. This session will help to get attendees to think about getting involved and to start thinking about their profession and not just their career.
If you are interested in taking a chance on the Luminex machine, snagging your New Orleans Convention pin, or becoming an Angel Donor, be sure to stop by the NCRF booth in New Orleans or contact April Weiner, Development Relations Manager, at aweiner@ncra.org.