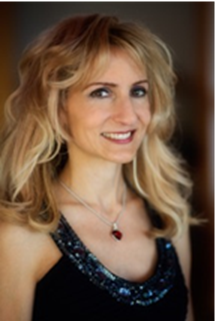 Ever wish you could communicate better with challenging individuals? Attend NCRA's 2019 Business Summit being held Feb. 1-3 in San Diego, Calif., and learn how to effectively communicate with difficult people. Registration is still open online or onsite at the beautiful Manchester Grand Hyatt, which is keeping the special rate room block open until rooms sell out.
Led by Dr. Wendy L. Patrick, this interactive session will teach attendees how to use specific communication techniques designed to communicate with challenging individuals in order to enhance your ability to effectively converse with a wide variety of difficult people.
Patrick is a career trial attorney and has been recognized by her peers as one of the 2015 Top Ten Criminal Attorneys in San Diego by the San Diego Daily Transcript. She was also named the 2014 Public Lawyer of the Year by the California State Bar Public Law Section. Her legal experience includes having completed more than 160 trials ranging from hate crimes to domestic violence to first-degree murder. She is also a faculty member at San Diego State University where she teaches upper division business ethics in the Management Department of the College of Business Administration, both on campus and abroad.
According to Patrick, when you understand your audience, you are better able to understand their basic needs and communication style, which will maximize the productivity of your communication, business or social. In her session, attendees will learn how altering the way you perceive and respond to temperament and behavior can aid you in accommodating the most challenging personalities. During her presentation, Patrick will apply the techniques and methods discussed in two of her books, Reading People and Red Flags, to the art of communicating with difficult people in a variety of settings in order to maximize successful communication.
See who else is joining you at the 2019 Business Summit
While at the NCRA Business Summit, don't miss the chance to rub shoulders with representatives from sponsors of the event, including: Elite Reporting; Esquire (Super Bowl Party Sponsor); Translation by Design; Remote Counsel; Global Interpreting Network; Mercer; YesLaw; LitUp; Thomson Reuters; NCRF; and Veritext (Opening Reception Sponsor).
NCRA is so excited about this year's slate of cutting-edge sessions that it is not raising the price of onsite registration. In addition, the host hotel, the beautiful Manchester Grand Hyatt, is keeping the special rate room block open until rooms sell out.
Don't miss this special offer to attend the one-of-a-kind event designed to help you boost your business. Register today.
Check out some of the other cutting-edge sessions planned
Understanding common issues all business owners face
Join a panel of experts representing a cross section of leaders from the court reporting and captioning professions. Whether you are a firm of 1 person or 1,000, the challenges and opportunities you face are likely shared with others in the industry. This panel discussion will touch on many of the issues faced by businesses throughout the industry, regardless of size. Topics to be discussed will include working with millennial reporters and lawyers, managing generational differences in your workforce, the ways various systems and technologies can streamline your production, common HR issues, the pros and cons of succession planning, protecting your website and data, how to identify great talent, and more. This valuable seminar is designed to provide you with "aha" moments and takeaways for efficiency and profitability.
How storytelling can boost your business
Ann marie Houghtailing, entrepreneur, storyteller, and business coach, will present her Storytelling & Business Development session. Houghtailing, who launched her practice as a business development expert in 2009 with only $5 in her pocket, a MacBook, and a truckload of tenacity in the worst economic climate of her life, developed the Corporate Alliance Partner for the Institute for Sales and Business Development at the University of San Diego, Calif., just one year later. Today, she holds the reputation as one of the most sought-after business development and storytelling experts in the country and speaks regularly on narrative leadership and how to use storytelling as a tool of influence in business with her trademarked Narrative Imprinting process.
Court reporting in the 21st century
Speaker and past NCRA Director Mike Miller, FAPR, RDR, CRR, is a freelance court reporter from Houston, Texas. As a follow-up to his Tough Love sessions, which have been held at national and state conferences throughout the United States, Miller will lead a seminar called "Tough Love Part 2," which will challenge the most sacred beliefs about the business of court reporting with a focus on why being stuck in 1985 isn't going to alleviate any of the issues faced by agencies and reporters in the 21st century.
Simple shifts can lead to extraordinary outcomes
Also on the schedule is Eunice Carpitella, a professor at the Wharton School at the University of Pennsylvania, who will serve as keynote speaker. She will address the practical idea that simple shifts in our routine patterns of interaction and mindset make it possible for business leaders to include, engage, and unleash everyone in solving problems, driving innovation, and achieving extraordinary outcomes.
Community engagement and how it helps your business
A session titled "Civic Best Practice: Corporate Community Engagement," led by Jan Ballman, FAPR, RPR, CMRS, of Minneapolis, Minn., and Rosalie Kramm, RPR, CRR, of San Diego, Calif., will explore why corporate community engagement is considered one of the best practices in today's business environment and how to be successful at it. Find out more about the benefits businesses gain by integrating community engagement into their business plans, such as boosting employee commitment and recruitment. Gains also include raising awareness of the services and products the companies provide and securing reputations as leaders in the community. The session will culminate with a special Veterans History Project (VHP), as an example of just one of many wonderful ways to showcase the services and skills your business provides while giving back to those in the community.
A live interview will capture the story of Rear Adm. Ronne Froman, USN (Ret.) for the VHP. In addition to serving 31 years in the U.S. Navy, Froman was the first woman to serve as commander of the U.S. Navy Region Southwest. In her last Navy job, she also served as the director of ashore readiness for the chief of naval operations, responsible for nearly 90 Navy stations and bases around the world with a $7 billion budget. As a change agent, Froman's careers have spanned the military, public, private, and nonprofit businesses.
Super Bowl LIII: New England Patriots vs. Los Angeles Rams
Get your game on during the Super Bowl Party that will close out this year's event – another great reason to stay overnight Sunday for an extra few days to really get to know this one-of-a-kind city. This is a great chance to relax and network with fellow business owners.
Make plans to attend now
The 2019 Business Summit, formerly the Firm Owners & Executives Conference, promises to engage attendees with content, insight, the latest in business trends, and networking opportunities that will all result in boosting business. This year's informative and cutting-edge sessions have been chosen specifically to provide the freelancers, firm owners, and managers attending with the latest tools and techniques for growing their business. And finally, plan on staying later to enjoy what beautiful, sunny San Diego has to offer in February.
Remember, onsite registration rates are not being raised, making this one-of-a-kind event more accessible to everyone who wants to attend. Plus, the Manchester Grand Hyatt is keeping the special rate room block open until rooms sell out.