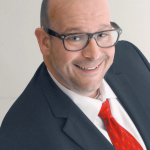 NCRA member and past NCRA Director Mike Miller, FAPR, RDR, CRR, a freelance court reporter from Houston, Texas, has been confirmed as a presenter at NCRA's 2019 Business Summit being held Feb. 1-3 at the Manchester Grand Hyatt in beautiful San Diego, Calif.
Miller is known for his popular Depoman.com forum, which provided court reporters with a medium to share insights and address common issues from 1997 to 2015, as well as his Tough Love session. As a Business Summit presenter, he will lead a seminar called "Tough Love Part 2." According to Miller, this session will challenge most sacred beliefs about the business of court reporting with a focus on why being stuck in 1985 isn't going to alleviate any of the issues faced by agencies and reporters in the 21st century.
"Everyone in the court reporting and captioning professions is a business, from the largest international agencies to officials to freelancers to CART providers," said Miller, who is known for his candor. "Do yourself a favor and learn from the experts on how to run your business."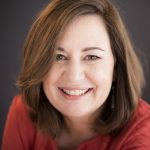 Eunice Carpitella, a professor at the Wharton School at the University of Pennsylvania, will serve as keynote speaker. She will address the practical idea that simple shifts in our routine patterns of interaction and mindset make it possible for business leaders to include, engage, and unleash everyone in solving problems, driving innovation, and achieving extraordinary outcomes.
Early registration rates end Dec. 10, for NCRA's 2019 Business Summit. To save even more money, attendees are encouraged to book their hotel now before the guaranteed room block ends Jan. 8, 2019. Online registration for the 2019 Business Summit closes Jan. 20, 2019, and onsite registration and pricing starts Jan. 21, 2019.
Don't forget, February is the perfect time to book early and stay late to enjoy the beauty, sunshine, and numerous attractions San Diego has to offer.