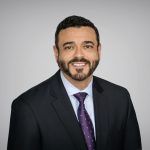 Below is the ninth in a series of monthly featured words to help captioners build their dictionaries and knowledge. The words for this series are being provided by Steve Clark, CRC, a captioner from Washington, D.C. Clark captions for Home Team Captions and covers the Baltimore Ravens NFL team and the Washington Nationals baseball team.
Our terms this month, Baby Habs, comes from hockey and refers to the American Hockey League (minor league) team affiliated with the Montreal Canadiens of the National Hockey League.
---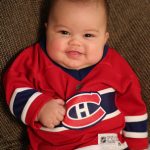 Baby Habs
(hockey)
Definition
One of the nicknames for the NHL Montreal Canadiens, in French, is Les Habitants, sometimes shortened to "the Habs." Therefore, the minor league team has come to be known as the Baby Habs.
Usage
"Desjardins is sure to get called up by the Habs very soon, considering his level of play here with the Baby Habs."