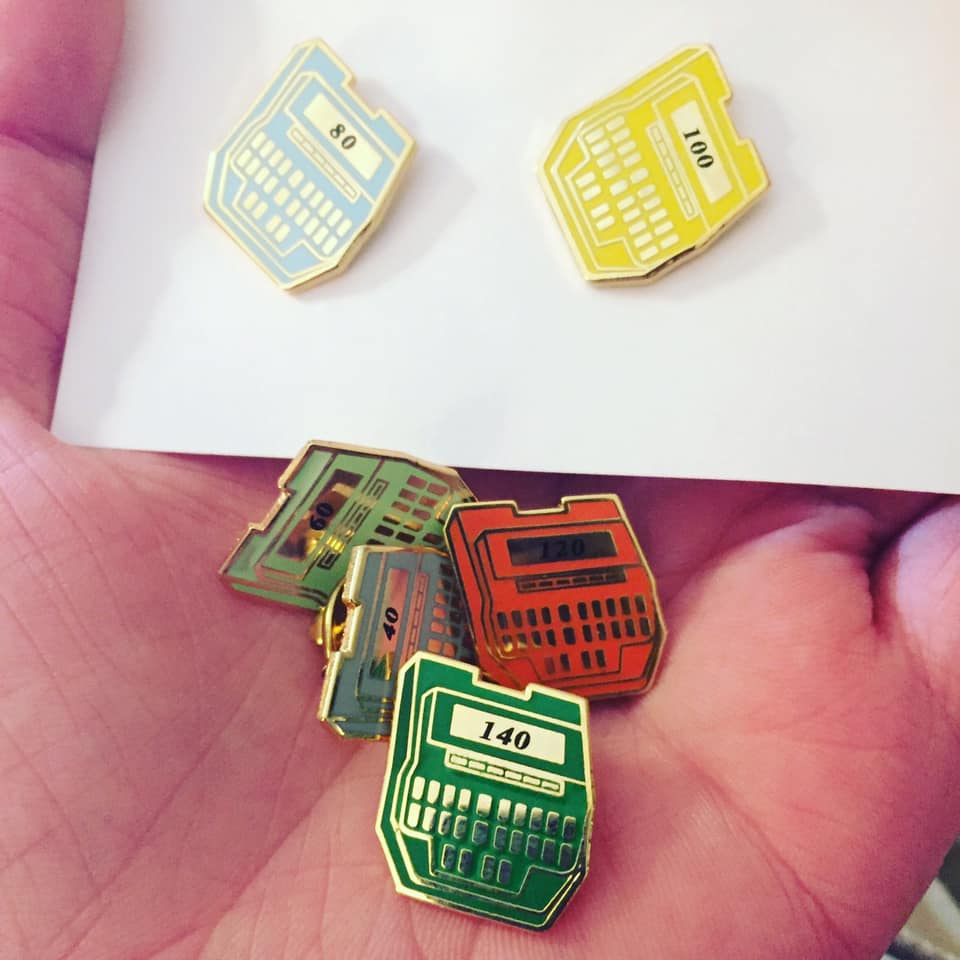 Everyone who has been a court reporting student knows the effort that goes into achieving each new speed level. One school, Green River College in Auburn, Wash., recognizes that effort with pins commemorating each success.
The school has been awarding the pins for about 10 years for theory and each speed level between 40 and 225 wpm.
"The pins are very popular with our students," said Sidney Weldele-Wallace, CRI, CPE, the program director of the Court Reporting & Captioning program. "They serve as tangible incentives for progressing through speed levels as well as a visual reminder of how far they have progressed, since we recommend pinning/placing them where they see them every day during their class/practice sessions. We do pin recognition during one of our CRSA (Court Reporting Student Association) meetings every fall and spring quarter. They are a 'badge of honor' that we enjoy giving to our deserving students to let them know how very proud we are of them!"
Weldele-Wallace said she thinks the idea was from an NCRA Teacher's Workshop and discussions on retention and motivating students to persist and succeed.
Some students use the pins on their personal vision boards, Weldele-Wallace said.
"I believe they are effective as a motivational tool and recognition of hard work and commitment on their part," she said.
NCRA student member Rachel Helm is a student at Green River College and said she finds the pins motivating.
"I joke with my classmates that sometimes the thought of a shiny new pin is the only thing that keeps me going," Helm said. "We all know how easy it is to get overwhelmed and lose sight of the end goal when we're in school, so the pins are incredibly valuable to me and my peers, no matter how small a reward they might seem to be."
Helm has the 40, 60, 80, 100, 120, and 140 wpm pins. She is now testing at 160 wpm in jury charge and literary and 180 wpm in testimony.
"I have them stuck in a cork board above my desk, so I look at them every time I sit down to practice," Helm said. "We only get a pin when we've passed all three categories in that speed, so it's extra satisfying once they're in hand. You know you've really mastered that speed, through and through."