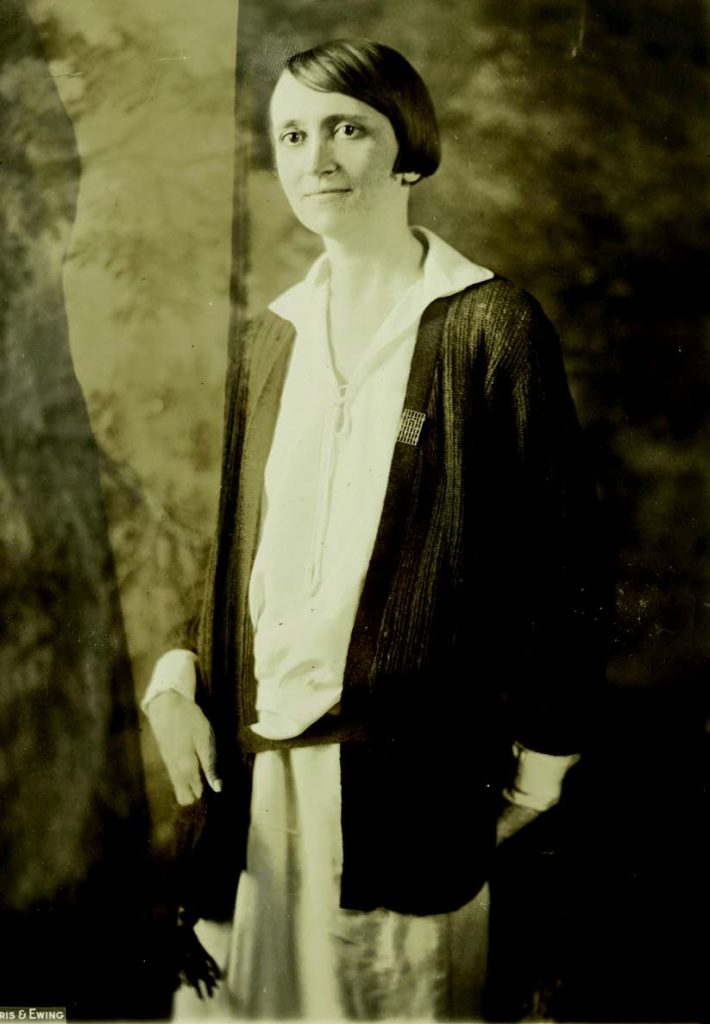 The NCRA Board of Directors recently approved changing the name of the Association's $1,500 Council on Approved Student Education (CASE) Student Scholarship to the Sue Shelton White Scholarship in honor of the namesake's national role in the women's suffrage movement. The name change takes effect for the 2021 scholarship.
The scholarship is one of five awarded to students by CASE each year. The others are awarded in the amounts of $250, $500, $750, and $1,000.
White was a feminist leader originally from Henderson, Tenn., born on May 25, 1887, who served as a national leader of the women's suffrage movement, member of the Silent Sentinels, and editor of The Suffragist. She also worked as an official court reporter for the Tennessee Supreme Court from 1907 until 1918 and opened her own stenography business. In 1920, White earned her law degree from the Washington College of Law. In addition to holding leadership positions at the national and state levels of the women's suffrage movement, she also worked as an administrative secretary to U.S. Sen. Kenneth McKeller from Tennessee and served as lead counsel for the Social Security Administration.
"Sue Shelton White was just not a national leader in promoting women's rights and equality, she was also an advocate for education as illustrated by her studying to become a court reporter and then pursuing her law degree, especially in a time when it was uncommon to see a female practicing the law," NCRA Immediate Past President Max Curry, RPR, CRI, a firm owner from Franklin, Tenn., said. "Naming the $1,500 CASE Student Scholarship in her honor recognizes her commitment to hard work and perseverance that is reflected in today's court reporting students. In addition to being a great leader, she was also a great inspiration to many throughout her life, not just in her home state of Tennessee, but nationally as well."
To be eligible to apply for an NCRA CASE student scholarship, students must meet the following criteria:
Attend an NCRA-approved court reporting program;
Hold student membership in NCRA;
Have attained an exemplary academic record;
Have passed one skills test writing 140-180 words per minute at the time of submission.
Document requirements
Candidates must also submit the following documents with their application:
Speed verification form;
Three recommendation forms;
A copy of the student's most recent transcript;
An essay.
Notification that applications are being accepted for the CASE student scholarships is sent each February to all NCRA-approved court reporting programs.
NCRA Executive Director Dave Wenhold and Director of State Government Relations Jocelynn Moore recently shared a message talking about Sue Shelton White and reminding everyone of the importance of every vote.