Once a month we highlight a different NCRA-approved school. The court reporter programs offered at these schools have met the General Requirements and Minimum Standards established by the Council on Approved Student Education of NCRA. This is a chance for members to get to know these programs and hear from their students and teachers.
By Brittany Travis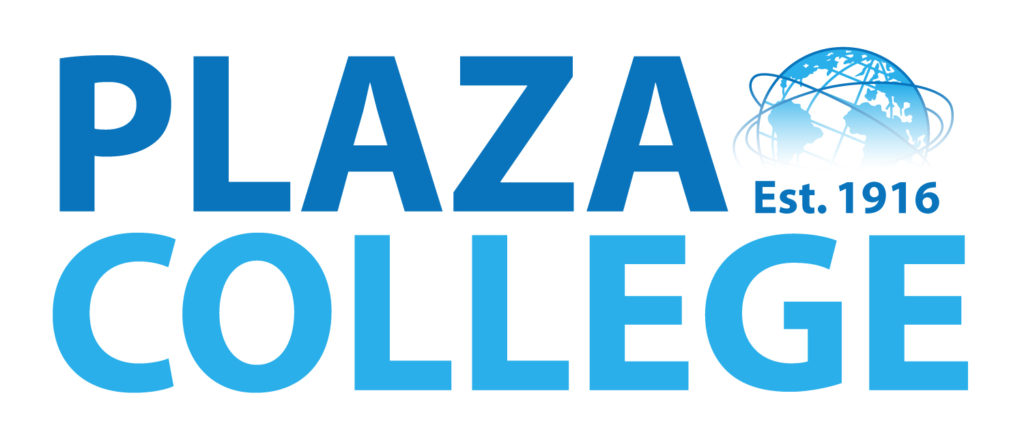 Plaza College, located in the heart of the borough of Queens, is home to the only court reporting program in New York City. As the sole educational entity in the metropolitan area curating professionals in the outstanding profession of stenography, Plaza College takes pride in spreading awareness of the profession to prospective reporters while encouraging and supporting the success of current students and existing stenographers.
Each year, Plaza College hosts a Court Reporting Symposium, bringing together the industry's most-renowned professionals, agencies, students, and those interested in embarking on the journey of court reporting.
This year's Fifth Annual Symposium, "Passport to Steno," hosted guest speakers Heidi Thomas, FAPR, RDR, CRR, CRC; Dominick Tursi, CM; Nancy Varallo, FAPR, RDR, CRR; and featured a keynote address by Debbie Dibble, RDR, CRR, CRC, the newly elected President of the National Court Reporters Association. Additionally, the college awarded its Court Reporting Achievement Award to 2021 graduating court reporter Samantha Cipriano. Cipriano accepted the accolade, stating: "I am so grateful for the support that Plaza College has shown me. The magnificent faculty and staff have supported me through obstacles of speedbuilding, always offering ways to help me achieve my goals."
Despite the challenges of the pandemic, director of the court reporting program Karen Santucci, CRI, has maintained the program's mission of furthering the profession by transitioning such events to a virtual format, broadening the students' familiarity with the new technological adaptations brought about by the onset of the COVID-19 pandemic, and allowing for an increased number of participants and guest speakers who were able to join from across the nation and internationally.
Plaza College's goal is to cultivate stenographers equipped with the professionalism and skills to sustain and enhance the livelihood of court reporting, maintaining its value and prominence as a prestigious profession.
To learn more about Plaza College, please visit their website. Learn more about NCRA-approved schools and programs.