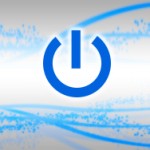 For The Verge, Walt Mossberg reviews the Eero WiFi system, a wireless mesh network of devices that can be controlled via an app. Mossberg highlights how user-friendly the system is to set up and manage through the app and that it can be a good solution for trickier wireless situations without losing bandwidth.
On Fast Company, Harry McCracken explains how Logitech, which has been known for accessories for PCs, has grown in the videoconferencing hardware market. McCracken asserts that "the company has found its niche with relatively inexpensive, plug-and-play devices that are compatible with a variety of software "and other widely used services for making video calls."
Robin Nodland, RDR, CRR, also shared a couple products: Wacom's Bamboo Spark, which is "a Bluetooth pen that captures your handwritten notes," and Wooji-juice's Ferrite Recording Studio, which is an audio recording app for iOS.