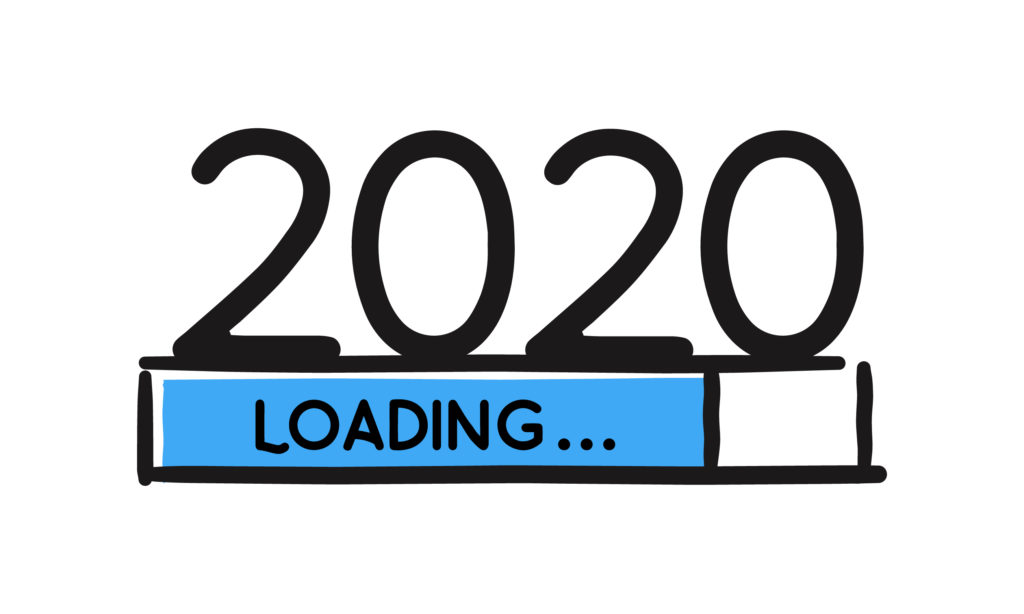 Your NCRA Technology Committee has gathered some of the "Best of" articles from the web for our members. So, as you make your decision for those last-minute gadget or equipment purchases before the end of the year, this article can be your one-stop source!
Need a new scanner?
NCRA Technology Committee member Alan Peacock, FAPR, RDR, CRR, CRC, said: "I am a huge fan of the Fujitsu ScanSnap scanner. This device easily fits in any machine or computer bag. It's lightweight and easy to set up and use. It is only a single-pass scanner, so there's no duplexing. But it's an excellent tool to have with you in the office and on the job. You can scan directly to your desktop or to a Dropbox folder, so you can share exhibits or any documents quickly and easily.
Peacock said the Fujitsu Scansnap ix100, which made PCMag's 2019 list, is one of his favorites.
Consider making the switch to an Adroid phone
Kimberly Greiner, RDR, CRR, CRC, another Tech Committee member, said: "Always wondered if you can switch from an Apple phone to Android and how hard it would be? Samsung has made it simple. I converted from the iPhone 8 to a Samsung Galaxy Note 10 Plus. It has a beautiful slim and sleek design and amazing screen quality. Converting was simple. You just cable one phone to the other and maybe not all but the majority of your apps will just transfer over. You can even keep your iTunes music with an app. It was a breeze and took a short amount of time. The swipe and home screen functionality and setup aren't that different, and in no time, you'll be enjoying the ability to customize your phone screens. Swiping from the top down will reveal all those settings you might need quickly. Hands down, this is an amazing device. The Google store offers plenty of free apps, ringtones, and screen wallpaper."
Go bold with a gaming keyboard
Lynette L. Mueller, FAPR, RDR, CRR, said: "So much great tech, so little money to purchase the upgrades sometimes! I've had the Logitech G413 mechanical keyboard for about a year now. I was in expedited transcript mode and asked my son to choose a great external keyboard for me, and this is what I ended up with. I'm thinking he was hoping I wouldn't like it (it's a gaming keyboard), but I love it! The best features are:
It's backlit
It's so durable
Striking the keys is awesome
"According to techspot.com, the upgraded model (G513) made the list for the best mechanical keyboards of 2019."
"If you're looking to spend a bit less, Logitech's G513 is another solid option, coming in at $125 with a standard 104-key layout. It offers a better wrist rest and more switch options (Tactile, Linear, or GX Blue) than the K95 at the cost of dedicated macro keys, a volume scroll wheel, and media buttons."
Never worry about your battery again
Mueller also noted that the external battery she purchased has become a security blanket for her. "With my recent purchase of the iPhone 11, I don't find my battery draining quickly in the least. That being said, I still like to be prepared and carry an external battery with me at all times. It's good to have the security of knowing you will be charged up and ready to go at a moment's notice for either myself or for my client!" she added. "I've had the Jackery mini for quite some time and like the small footprint of it. It only has one charge, which could be a drawback at times."
Tom's Guide offers these insights regarding the Jackery and the Anker portable chargers, two possibilities Mueller singled out for reporters.
You can always get an Apple
One final offering, this time from committee member Teresa Russ, CRI, who said: "My family members know that I am partial to Apple products – iPhones, tablets, to my beloved MacBook Pro. My husband just recently bought me the iPhone 11. First of all, I like the sleek look of Apple products, and the iPhone 11 is no different. Mine is an olive green color. Some of my favorite features are, for example, the iPhone 11 is very fast. It's water and dust resistant. The teenagers in my family think the Face ID is the hottest feature. Truthfully speaking, I miss the Touch ID, but the cameras are incredible. Also, it comes with a powerful battery that lasts all day with normal use."
Want more tech? Check out these links for more articles about the best technological updates, gadgets, and info from 2019:
New Apple products predictions 2020
The Top 10 Internet Browsers for 2019
Best Android phones of 2019

Best tablets 2019
The Best Qi Wireless Charger for iPhone and Android Phones

Best Portable Chargers and Power Banks
The Best Scanners for 2019 The Best Keyboards 2019: Mechanical, Gaming, Wireless, and More