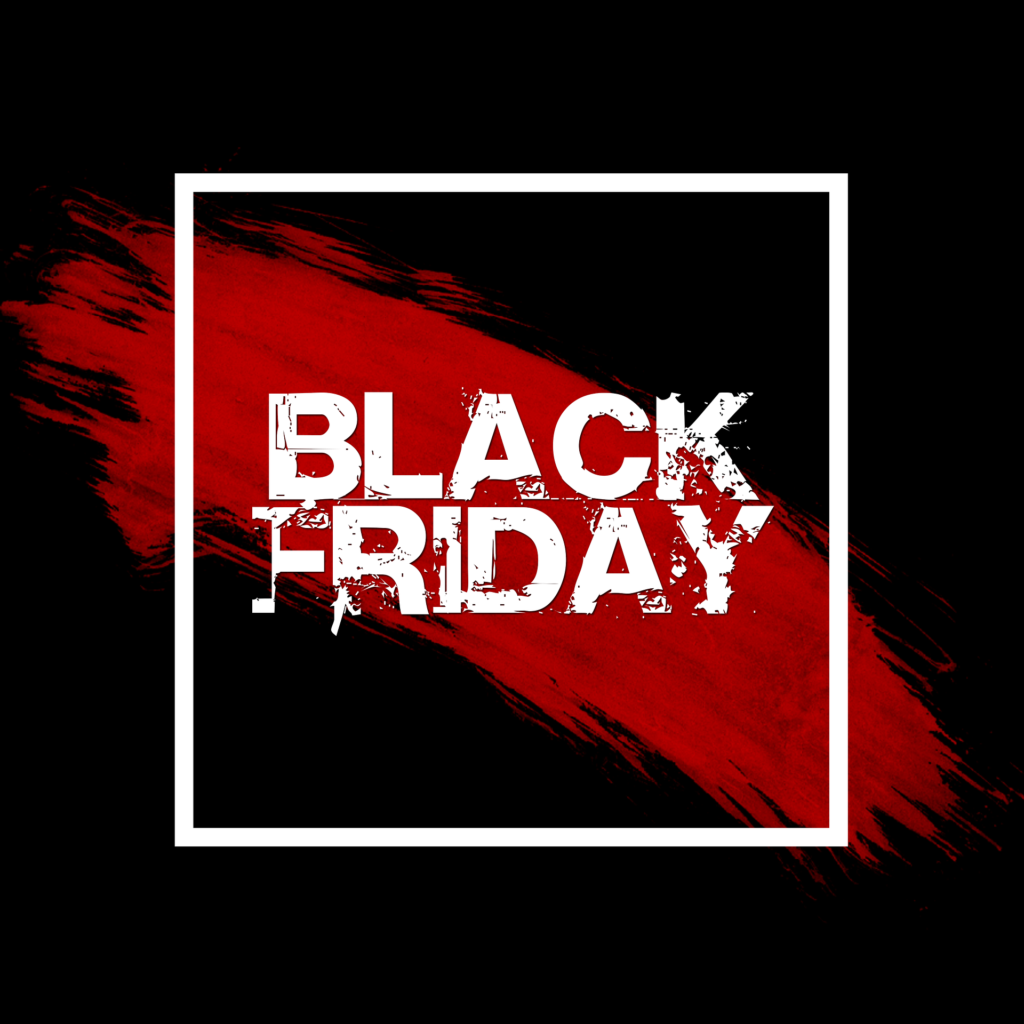 ​ ​​Black Friday is just around the corner — Nov. 29! The Technology Committee has rounded up some links and has done the research for NCRA members to make it easy to find the best sales that will be happening for the holiday season. What will be on your shopping list this year?
​​​​​​Sandra Mierop, FAPR, RPR, CRR, CRC, a freelance court reporter and agency owner from Anchorage, Ala., starts off the list: "​​​​I recommend the Apple Watch 4 with GPS and Cellular. It's at Best Buy for $349. ​​Recently I was called out to a deposition in the morning because another reporter wasn't feeling well. I was assured that I would be out of the depo at 3 p.m. so that I could make my 4 p.m. hair appointment. At 3, I texted my stylist from my Apple Watch that I had to cancel my appointment, and I was able to add two more hours to my parking space without interrupting the deposition. I also received texts reminding me to pick up the dog from the dog sitter on my way home and for my assignment the next morning. My Apple Watch also reminds me to breathe, that I haven't reached my 'stand goal,' or that I haven't filled out my exercise rings. (Guilt – no charge!) I've even seen it light up with fireworks when I have reached those goals. The GPS is great for getting to jobs and not taking my hands off the steering wheel. It's cellular-enabled, and I love that I can go for a hike or a run without having to bring my phone with me. It's a device that you don't know how much you need until you have it."
Kelli Ann Willis, RPR, CRR, a freelance court reporter based in Hutchinson, Kan., offered the following as her pick of the Black Friday deals: "I recommend the Amazon Dot for a convenient, portable way to keep track of many things. I connected mine to my Verizon hot spot, so it connects to that while I am traveling. ​​It is helpful to access local weather and have my Spotify playlists handy! The clock is helpful as well to set an alarm without having to figure out the hotel alarm clock. ​It further integrates Ring, Audible, and, of course, Amazon Music."
​​​​PCMag shows the deal listed through Kohl's.
​​​​​​Lauren Lawrence, RPR, of Kansas City, Mo., recommended the Instant Pot Duo Nova 7-in-1 6-quart, which PCMag indicated will be available through Kohl's. "I'm obsessed with my Instant Pot. The one thing we use it constantly for: Boiled eggs. My boyfriend and his kiddos love hard boiled eggs and deviled eggs. We'll do a carton of 18 eggs (or more) at a time, and they're always easy to peel and so fast and perfectly cooked. We also use it for other things we'd normally do in a crockpot, but it's a million times faster and gets meat just as juicy and tender. Corn on the cob is another fast favorite! When you're busy, whatever helps; right?"
Robin Nodland, FAPR, RDR, CRR, of Portand Ore., said, "I'm a Dell person. I think their deals are worth checking out. Dell Online has deals going on at 10 a.m. (Eastern) on Thanksgiving and 8 a.m. (Eastern) on Black Friday. The best deal I saw was the Dell Inspiron 15 5000 Laptop, estimated value of $749.99, and the doorbuster deal is $499.99 (Doorbuster 8 a.m. (Eastern) on Nov. 29. PCMag has the link to this deal.
"I also saw good deals on iPads at Walmart — 10.2-inch 2019 32GB iPad for $249 (save $80)," Nodland continued. "And I love to shop the bargains. NewEgg will have 50 percent off items from their certified refurbish outlet – desktops, laptops, iPads, more."
Alan Peacock, FAPR, RDR, CRR, CRC, of Mobile, Ala., shared his favorite deal: "I would recommend the Apple AirPods (with charging case). They are on sale at Walmart for $15 off of the regular price. The Black Friday price is $144. These are expensive for sure, but they are by far the best. They set up easily with any other Apple product you have. And even if you don't have Apple products, they work perfectly with your computer's Bluetooth system. So, it's a great way to scope on breaks or while sitting at the airport. The battery life is great. It charges quickly, and it lasts all day long. You can double tap to answer your phone using the built-in microphone. Or if you're just listening to music while exercising, you can tap to rewind or jump to next song in cue. They are light and fit perfectly in your ear. The case is sturdy and can be thrown in your machine case without damaging the device. I strongly recommend using these for the quality of sound and the ease of use."
Have something in mind yourself that you want to look for? Here are a few links to consider for your own research: