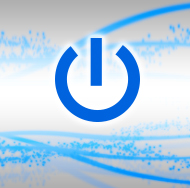 The Technology Committee shared a few links about WiFi systems, storage solutions, and a video-streaming service.
An article from How-To Geek explains what a mesh WiFi system is and how it's different from an extender. "If your home's WiFi network has dead spots, or doesn't reach across your entire house, then you might have recently considered getting a mesh WiFi system," the article explains.
PCWorld reviews the Netgear Orbi WiFi router. The Orbi has been marketed as a mesh network system, so even though it's technically a hub-and-spoke system, the review compares its performance against other mesh systems on the market. "The bottom line is that this is an outstanding WiFi route," reviewer Michael Brown writes.
On PCMag, Michael Muchmore and Jill Duffy compare the best cloud storage and file-sharing services of 2017. The article also discusses cloud storage in a bit more detail, including how it can work for you and using a free vs. paid service.
Finally, vMix is a live production and streaming software. According to the site, vMix "runs on Windows 7, Windows 8, and Windows 10 platforms," and its features include "live mixing, switching, recording and live streaming of SD, full HD, and 4K video sources, including cameras, video files, DVDs, images, Powerpoint" and more.