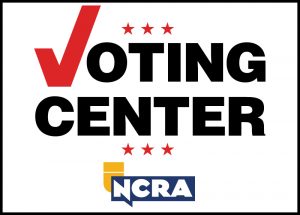 NCRA members will have the opportunity to vote on twelve amendments to the Constitution & Bylaws during the Annual Business Meeting on Aug. 2. The proposed bylaws amendments are available through NCRA's website. The amendments range from minor, including cleaning up some repetitive language, to more substantial, such as streamlining the voting procedures for amendments and elections. In addition, one amendment proposes changing NCRA's name to National Captioners and Reporters Association to be inclusive of the captioning profession.
The Constitution & Bylaws permits all eligible NCRA voting members to vote through electronic means on Bylaws amendments and contested Board of Directors elections. Members who are eligible to vote will be able to sign in to the secure website and vote through a private, secure link during the 12-hour voting period, which should open within two hours of the end of the Annual Business Meeting. Members who are interested in voting must have an active email address on file in NCRA's membership database.
Members attending the Annual Business Meeting will also be voting on new members of the Board.
The Annual Business Meeting will take place at 8:30 a.m. CT on Thursday, Aug. 2. The Annual Business Meeting will be held in conjunction with NCRA's Convention & Expo in New Orleans, La. Eligible voting members will check in and receive a ballot and information starting at 8 a.m.