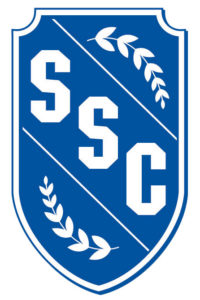 Internships are an opportunity for students to get out of the classroom and into the real world. During their internships – which do not start until after they have reached at least 180 wpm – students are required to complete a minimum of 40 hours of actual writing time. Working with practicing reporters in a variety of settings helps students choose the right path. These students from South Suburban College in Oak Forest, Ill., share their internship stories.
By Amy Priestly
My court reporting internship experience through South Suburban College has been wonderful. I could not have asked for a more satisfying experience. I had never shadowed or interned with a reporter before this experience and had never gone out to see the real life of a working reporter, so this was something completely new for me.
In the beginning of my internship, I didn't know what to expect while shadowing a reporter. I didn't know what to expect from lawyers, judges, etc. To my surprise, the reporter, and every reporter I would go out with after that, was very friendly with the lawyers and judges for the most part. Also to my surprise, the reporter, most of the time, didn't have to clarify the spelling of a name or ask for a spelling of the attorneys' names; they had already taken the initiative to spell it for the reporter. The depositions in the beginning of my internship were not as long as I had anticipated them to be. I had the opportunity, though, not long after, to shadow a reporter on a longer deposition. It is so intriguing to be on the job and observing activities or processes that I have learned in school, and to be seeing those processes in action.
One of the processes I observed was an interpreter in a deposition, translating questions from English to Spanish and Spanish to English. It was actually not as difficult as it had sounded to me in school; it was exciting.
My favorite part of the internship was going to the courthouse. I was able to see two bench trials and motions. As I was shadowing a reporter for one of the bench trials, it was something that I knew in my heart: not only do I want to become a court reporter, I would like to one day be sitting in her position as an official court reporter recording these trials. I couldn't have asked for a more profound and magnificent experience during my internship.
Amy Priestley graduated from South Suburban and currently works for McCorkle Litigation Services, Inc., in Chicago, Ill.
Jaclyn Dluski
As a student of court reporting, I spent my summer on a court reporting internship shadowing various reporters from many different agencies and courthouses. Since I have never been to a deposition or a trial, this experience has been enlightening and enjoyable. I have been able to learn which form of reporting I would like to do in the future upon graduating school. I have decided I would like to be a freelance reporter.
After shadowing many different freelance reporters, I quickly realized that I enjoyed the flexibility of their schedules. Each reporter that I shadowed had a different number of days they worked a week, usually dependent upon their lifestyle. Some of these women were mothers, some were married, and some were single. Each was able to adapt their schedule to fit the needs of their lifestyle. Since I would like to one day be a mother, it will be extremely beneficial to be a freelance reporter with a flexible schedule.
Unlike in a courtroom, in a deposition freelance reporters have full control over the room. They conduct the entire deposition starting with swearing in the witness to asking for the lawyers or witness to repeat what they just said. The atmosphere is less hectic as there are not many people coming and going. It is a much easier atmosphere to work in and focus. Beyond the flexibility of schedule and the atmosphere, working for an agency allows me to have coverage if needed, to not go the same place every day, to sit in on depositions about all kinds of different topics, and to stay far away from criminals in custody.
Overall, this internship has been trying and exciting. I have found out what a small agency is like and what a large agency is like. I have seen the ups and downs to reporting. I have only found an even larger appreciation of the field and my ability to join this small society of intelligent individuals who can do what I do. I look forward to joining them.
Jaclyn Dluski is working on her 225 wpm.