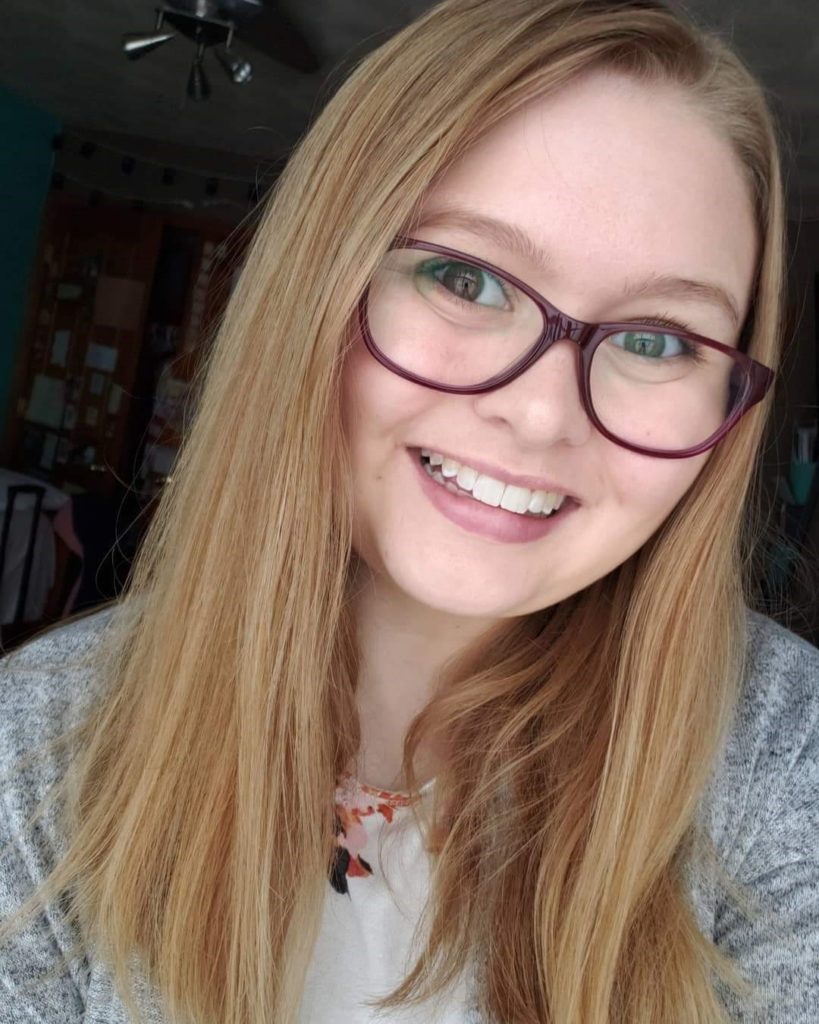 Next month, NCRA will have its first known court reporting program graduate who started in an NCRA A to ZTM Intro to Steno Machine Shorthand program. Taylor Lauren Nirschl from Combined Locks, Wis., will be graduating in May with an Associate Degree in Applied Science in Court Reporting from Lakeshore Technical College, and she will also have another credential behind her name: RPR. Nirschl has some advice for students who are considering taking an A to Z program.
JCR | Is court reporting your first choice of career?
TLN | I would say yes, since my dad has been talking to me about court reporting since seventh grade. My dad works at a workforce development center. I did change my mind a couple of times, but I would always come back to court reporting.
JCR | What attracted you to learn more about it?
TLN | My dad told me how much money court reporters made. As a seventh grader, that really got my attention. But as I got older, my attraction was more about the technology they use on their job, being in a courtroom, and just thinking about how important their job really is.
JCR | How did you hear about the NCRA A to Z program?
TLN | My parents mentioned that I should go sit with someone to see if this was something I wanted to do. I went back to the school to see if I could get a recommendation on a local court reporter to shadow, and that's when I met Lori Baldauf. While I was asking questions about shadowing a court reporter, Lori gave me a flyer about the program.
JCR | What prompted you to sign up for the program?
TLN | I had already signed up for the court reporting program [at Lakeshore Technical College] before I signed up for the A to Z program. I was waiting for school to begin. When Lori shared the information, I decided to sign up.
JCR | What surprised you most about learning steno in the A to Z program?
TLN | How you must learn a whole new alphabet; and the letters are not on the keys. The way you learn how to remember the keys.
JCR | How soon after completing the A to Z program did you enroll in Lakeshore Technical College?
TLN | I took A to Z in the spring of 2017 and started court reporting school in the summer of 2017. I'm waiting to graduate next month!
JCR | Did you test for any NCRA certifications while in school?
TLN | Yes, I did. I took the three legs of the RPR certification from October through December 2018 and the Written Knowledge Test in January 2019. I passed the Written Knowledge Test my first time taking it. When I passed my Lit leg at school, I took the Lit leg of the RPR. It took me two times to pass the Lit leg, but only one time to pass the Jury and Testimony legs. I found testing for the RPR after I passed my legs in school helped me stay on track. I also had an added incentive from my teacher: get my RPR and I'm done with classes.
JCR | What do you plan to do when you graduate – official, freelancer, broadcast captioner, CART provider?
TLN | I'd like to take a little break since I've gone straight through school. However, I would love to work in the court where Lori works, but they don't have an opening yet. I've thought about doing CART.
JCR | What would you say to others considering career choices to encourage them to enroll in the NCRA A to Z program?
TLN | I would definitely encourage anyone interested in court reporting to take the NCRA A to Z program. I think that is what got me through school so fast. It gives you a great head start above everyone else. You already know your letters, so you are able to focus on your short forms and theory. I also think I had more confidence when I started the program and when I attended orientation. When I attended orientation, we got an opportunity to write on the machines. I remembered my letters and easy words like "egg." I also already knew a few people from participating in NCRA A to Z, which provided me with a ready-made community.
Taylor is currently working toward earning NCRA's Certified Realtime Captioner (CRC) certification. For more information on the NCRA A to Z program or to learn about the court reporting and captioning professions, visit DiscoverSteno.org.