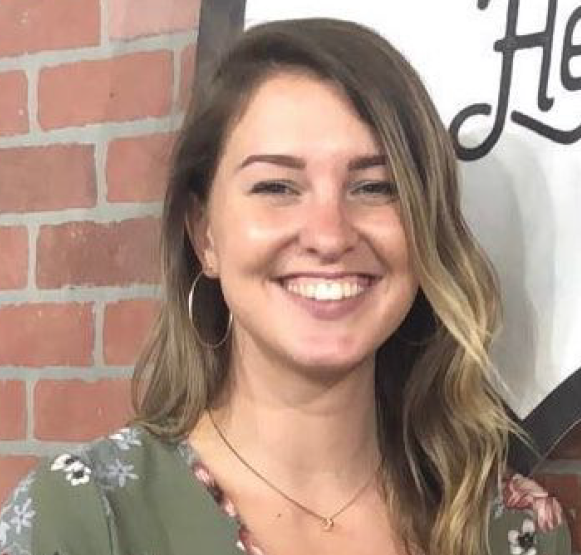 By Selana Scott and Michael Hensley
Amanda Harwell is a graduate of MacCormac College in Chicago, Ill. As a new professional court reporter, she has started her career with gusto. Providing coverage for the Chicago area, she handles many different types of proceedings. Ask anyone who has worked with her, and they'll tell you she is a force to be reckoned with. She recently spoke to the court reporting students at MacCormac College and gave them advice on how to handle the constant questions from families about when they will be finished with school. When her family was asking, she said she corralled them in one room and made them listen to a recording of someone speaking at a rate of 200 WPM, while she transcribed the recording for them all to see. Needless to say, no one questioned her again about when she'd be finished with school.
JCR |How did you become interested in becoming a court reporter?
AH |I became interested in becoming a court reporter for many reasons. I knew coming straight out of high school I wanted to go into the legal field, but I did not want to commit to the years of necessary schooling. After winning multiple typing class competitions, my typing teacher in high school encouraged me to look into court reporting. After some research, school visits, and talking with seasoned reporters, I was aware this was the career for me.
JCR | Where did you first start working once you graduated/certified?
AH | Immediately following certification I started my employment with Planet Depos.
JCR |What do you love most about being a court reporter so far?
AH | My favorite thing about being a court reporter is the versatility. Being a reporter, you really have to be able to adapt to a number of circumstances, personalities, and deadlines. It keeps me on my toes! I never feel bored, unmotivated, or looking for the next best thing being a reporter. I know that each day will bring different opportunities.
JCR | What advice do you have for students who are near the end of their education?
AH | Never stop practicing. The more consistent you are with practicing following graduation will only make the real world that much easier.
JCR | Why do you think it's important to give back to students now that you are a new professional?
AH | I believe being a young professional reporter is something that not a lot of students get to see. I know when I was going to school it was difficult to feel like I could achieve this goal considering the age gap of the working reporters I had come into contact with. My ability to relate to the students and their personal educational experience provides realistic insight that is valuable.
JCR | What's your favorite accessory (gadget) that you bring with you to every job?
AH | I do not work a day without my USB microphone extender. I swear by it. After having my audio compromised with the shuffling of exhibits and attorney notes, I realized I needed something to avoid that from consistently happening. I found a USB extender that allows my microphone to be above the table and avoid being knocked out of place. It is beautiful!
JCR | How has your NCRA certification helped you in your career thus far?
AH | My NCRA certification has allowed me the opportunity to work with a wonderful company. Having my RPR has also made it much easier for me to become certified in multiple states and broaden where I can take work.
JCR | Any other thoughts?
AH | Tell your friends! Court reporting is one of the most rewarding careers there is.