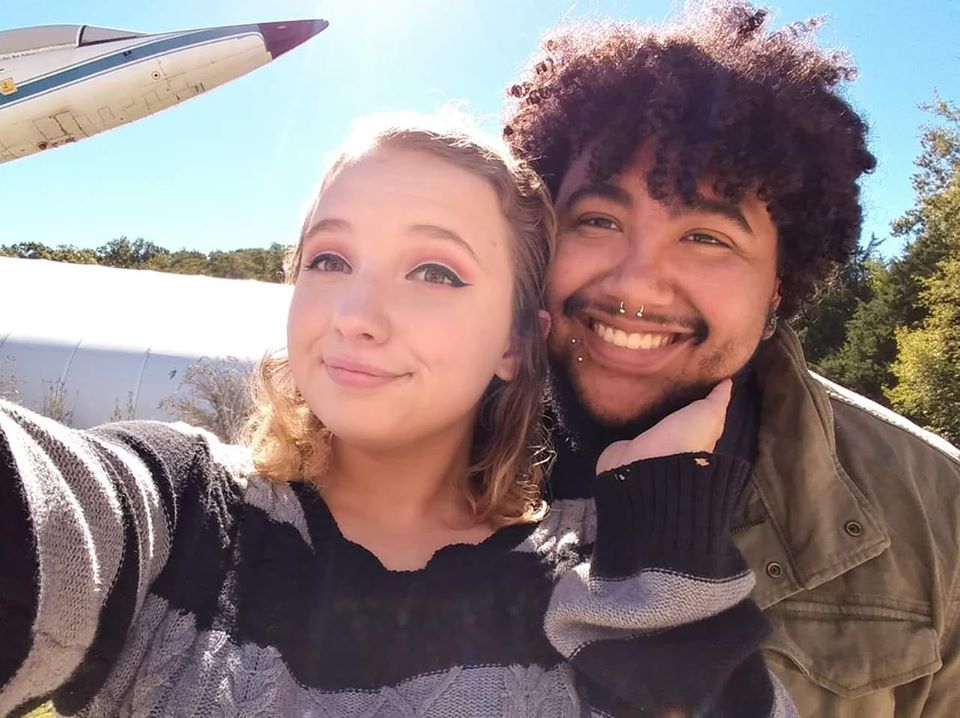 Student Savannah Ray started out as an accounting student, but she changed paths to court reporting thanks to encouragement from her mother.
UTS | Can you talk a little about your background? Did you start the program straight out of high school, or did you have another career first?
SR | I'm an Alabama native, and I have lived in Gadsden for more than five years now. I decided in my senior year of high school I would be going to Gadsden State to earn an accounting degree. I realized very quickly during my first semester that it wasn't something that would make a fulfilling career for me because I didn't really have as much interest in it as I thought.
UTS | How did you first get the idea of being a court reporter?
SR | Well, after I decided accounting wasn't the path I wanted to take, I mentioned to my mom how I felt lost and was unsure of what to do anymore. She had taken the court reporting program for a brief period before and told me it couldn't hurt to look into it. I did some research and fell in love with the profession. It kind of lit a fire in me and reignited my excitement for college. I started the program in August 2018 and haven't looked back since!
UTS | What skill sets do you think would be helpful for a court reporter to possess?
SR | Time management and good concentration have been crucial for me through school. Our instructors hold us to the same standard we'll have in the working world, so you have to learn to manage your workload in a timely manner and to focus on writing and editing for hours at a time if that's what is needed.
UTS | What kinds of challenges have you faced during your court reporting program?
SR | The biggest challenge for me was accepting that sometimes you'll fail. In the path to becoming a court reporter, you're faced with the hard truth that you won't always be able to pass every speed the first time you take it. Sometimes you'll get stuck. There were times I'd really beat myself up over that, but that only held me back even more. Now I try to see not passing in a more positive light, it's an experience I learned from that'll help me improve in my future work.
UTS | Have you had a mentor help you out while in school? If yes, how has that helped? If no…how could a mentor help you?
SR | Yes, I recently got a mentor! She's been lovely and very supportive. Any time I post about my progress she always sends me encouragement, and she's even helped me to be able to go to my first conference this month which I'm really excited about.
UTS | Where do you see yourself in five years?
SR | My dream job is to become an official so hopefully in five years I'll have been able to achieve that.
UTS | What is the best advice you've been given so far?
SR | My instructor Michelle once told us to remember that this is our own race to run and it's not about when you cross the finish line, it's just about getting across it. That's really motivated me in the moments when I'm feeling stuck because even if it takes time, I'll get through those rough spots and make it to my finish line.
UTS | If you were to go to a high school career fair to recruit students, what would you say to them about a career in court reporting and captioning?
SR | I'd tell them about how, with a lot of hard work, you'll be able to have a skill that not a lot of other people can say they have, writing at 225 words per minute with 95 percent accuracy is an amazing thing to be able to do. There's also a large amount of job opportunities in the field right now with a potential to earn a nice income.
UTS | Where do you see the profession of court reporting and captioning 10 years from now? Do you think technology will help or hurt the profession?
SR | I feel like advances in technology can be a big help to reporters if we put in the time to learn and master it. Students now can do things that years ago weren't possible. If we can continue to adapt technology to be an aide to us and work to raise awareness about the profession to younger people, our profession can thrive for years to come.
Savannah Ray is a student at Gadsden State Community College in Gadsden, Ala.