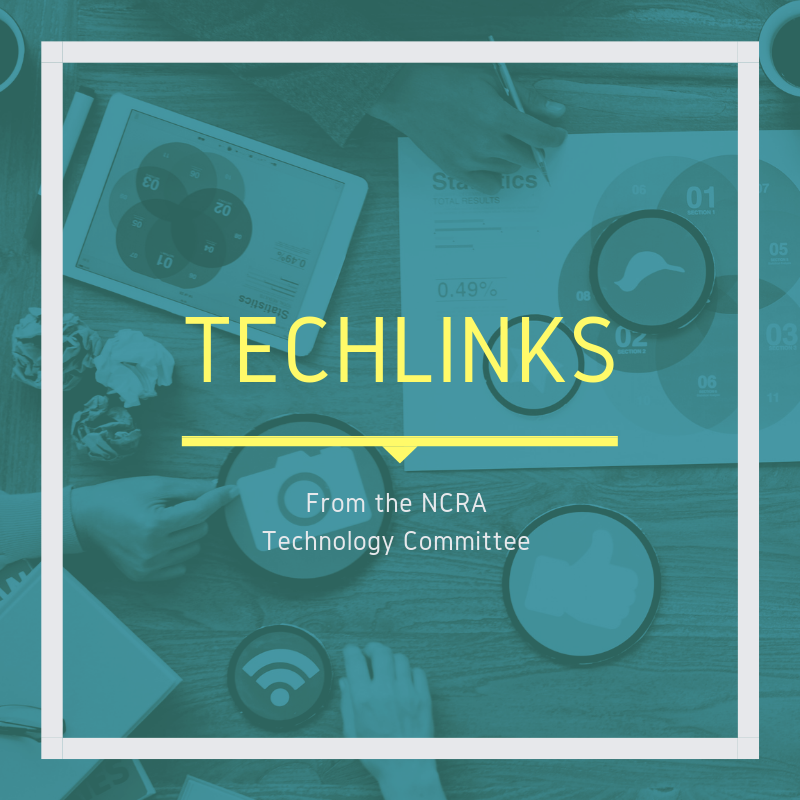 By Lynette Mueller
Heading into week four of the coronavirus quarantine and hoping my court reporter colleagues and legal professionals are up and running with remote depositions!
I'm a cord-cutter, which is defined as a person who cancels or forgoes a cable television subscription or landline phone connection in favor of an alternative internet-based or wireless service.
In these days of remote everything, reliable cell service and/or internet connection speed is of utmost importance in keeping our livelihoods healthy and booking some jobs. That being said, my AT&T service is not great in my neighborhood at all. I'm lucky if I get two bars on my cellphone. That poor cell service isn't stopping me though, from being able to provide great court reporting services to my clients.
When you elect to call in to your remote depositions using your cellphone (because the audio quality may be better than your laptop), be sure you go into your settings and disable all incoming calls and notifications. If a Mac, iPad, or other tablet is being used, remember to disable incoming calls and notifications on those devices as well. Those pesky distractions can definitely be an annoyance for participants in the remote deposition.
For Android users, Android Central has this advice:
How to disable incoming calls
Disabling all incoming calls is easier than you might think. There's no need to fuss with questionable third-party apps or sit on hold with your carrier to ask for manual call barring. In most cases, it's as simple as tapping through a few menu screens.
Open the Phone app
Tap the menu overflow button (three dots) in the upper righthand corner
Tap Settings
Tap Calls
Within Call Settings, tap Call Barring
Tap All Incoming (which should initially say "Disabled")
Enter the call barring password. In most cases, this will be either 0000 or 1234
Tap Turn On
Once you've entered the correct call barring password, your phone will take a moment to process before showing "Enabled" under the All Incoming option, confirming you've successfully blocked incoming calls. If you don't know your call barring password, don't worry. It's typically a simple string of numbers like 0000, 1234, or 1111, but if none of those work, ring up your carrier's customer service line.
For iPhone users, Apple Support has this advice:
Set do not disturb on iPhone
Ask Siri. Say something like: "Turn on Do Not Disturb," or "Turn off Do Not Disturb."
You can also open Control Center, then tap the crescent symbol to turn on Do Not Disturb.
When Do Not Disturb is on, the crescent symbol  appears in the status bar.
To choose an ending time for Do Not Disturb, touch and hold the crescent symbol in Control Center, then choose an option, such as "For 1 hour" or "Until the end of this event."
You can also tap Schedule, turn on Scheduled, then set beginning and ending times.
I am a Mac user for my administrative side of the business, and I have a PC for my CAT software. If you have this same setup, CNet offers instructions on how to quickly stop incoming calls from an iPhone ringing in on your other Apple devices.
Next, let's talk about internet connections. Check with your internet service provider (ISP) to double-check what your current status is regarding your internet speed. A great resource to immediately check your download and upload speed is speedtest.net. My ISP is Comcast. According to speedtest.net, my download speed, at the time of writing this article, is 90.85 Mbps and my upload speed is 23.55 Mbps, which exceeds the minimum requirements for Zoom. Remember that the Zoom platform recommends the following for minimum bandwidth:
Bandwidth requirements
800kbps/1.0Mbps (up/down) for high quality video.
For gallery view and/or 720p HD video: 1.5Mbps/1.5Mbps (up/down)
Receiving 1080p HD video requires 2.5mbps (up/down)
Sending 1080p HD video requires 3.0 Mbps (up/down)
As you know, remote web conference platforms are extremely dependent on fast internet speed. So, it is crucial that every court reporter has the best and fastest service available that their budget allows to be successful with web conferences and to provide a great customer experience for their clients. Luckily, my home office is hardwired in addition to having WiFi. The benefit of being hardwired is that it offers high performance and faster speed than the wireless connection. Not every home has the luxury of having a hardwired connection and so WiFi is the way to go.
Remember I mentioned I don't have great AT&T service, and I'm a cord-cutter? This is where my WiFi comes into play. When great cell service is not available, you may turn on WiFi calling. Be sure your internet service has a strong signal. Once you have enabled the WiFi calling and connected to your home network, the next step is to enable Airplane Mode. Trust me, this works! You'll get a much better experience with these settings.
So even though I use WiFi calling on my iPhone, I still wasn't getting the best connection with phone calls. Of course, I had to look for a better solution! There were dead zones within my home. If I were to head upstairs, my WiFi signal was much improved. The problem with that is that my home office is downstairs. My husband and I tried the WiFi range extender without success. The answer to my dilemma? A mesh router. According to an article from Tom's Guide in 2018:
Mesh routers are the latest technology upgrade for home Wi-Fi networks. Mesh networks have been used for years in large places where a secure network is critical, like military bases and businesses. (In such cases, the network is often isolated and not connected to the internet.) Now, residential wireless-internet users can optimize their home WiFi with a form of mesh networking, too. If you have a large home — at least 3,000 square feet — or one with an unusual layout, more than two stories or interior brick walls, you probably regularly encounter WiFi dead zones, and your setup could be a good candidate for a mesh-router system.
One of my favorite tech resources is PCMag.com. They have this to say about mesh routers and range extenders:
Wireless mesh system vs. range extenders: Which is a better solution for whole-home WiFi?
WiFi systems range in price from around $130 for a single-node system to as high as $500 for a three-piece system like one of our Editors' Choice picks, the Linksys Velop, which, in the 3-Pack iteration we tested, covers 6,000 square feet. In most cases, they'll cost you more than you'd pay for a similarly powered router and range extender solution. But remember: WiFi systems are all about ease of use. They're a snap to set up and manage, offer whole-house coverage via a series of attractive nodes, and they provide seamless room-to-room roaming over a single network. If you want total control over your network and require the best possible throughput performance and connectivity options, stick with a traditional router solution. If you don't want to deal with things like assigning radio bands and logging in to different networks as you move throughout your home, however, a WiFi system makes sense.
The Linksys Velop is the mesh router that I use today — and it's awesome! Basically, by using the best mesh WiFi routers, you're able to cover a large space without compromising the connection or requiring multiple networks. In addition, setting up a mesh WiFi router is usually easy enough that you can do it without expert IT help. My husband set up ours in short order!
If you want more ideas, PC Mag has an article with their top picks for mesh routers.
Tom's Guide also has a list of their top picks.
Of course, PC World offers its top picks.
And CNet's has its own list of top picks
With all this talk about hardwired, mesh routers, and range extenders, what if you just want to try to boost your current WiFi situation? There are some things you can do right now to speed up your WiFi internet connection.
Consider data caps. Check with your ISP and/or your invoice to see if this is a limitation.
Reset your router every month or so to refresh your internet connection.
Try repositioning your router, if possible. (I didn't have that option, which is the reason for my upgrade to the mesh router.)
Update your router's firmware.
Try to close tabs on your browser that are essential only. All the open media can slow down your connection.
Clear your cache on your browser. As you visit websites and enter information, browsers collect information about you in the form of cookies. To get rid of the cookies and trackers, clear the cache on your browser.
Check with your ISP and see if a higher speed plan is available, if it works with your budget.
Check with other ISPs in town to see if they offer a better plan at an affordable price.
Court reporters know that we need to encourage our clients to book more remote depositions so that we can earn a living and so that the clients can keep their cases moving forward. Slow internet speeds can be physically painful to deal with every day. Hopefully, these tips will get you up to "speed" and get more remote deposition bookings on your calendar!
Lynette Mueller, FAPR, RDR, CRR, is a freelance court reporter based in Memphis, Tenn., and chair of NCRA's Technology Committee. She can be reached at lynette@omegareporting.com.
More on this topic:
Helpful how-to's for remote depositions
Handling of exhibits for remote depositions