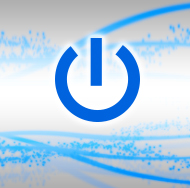 Many of the articles shared on the Technology Committee email list are about hardware. This roundup includes articles on quality printers, a videoconferencing gadget, the Microsoft Surface Pro 3, the Galaxy Gear 2, and the Fujitsu ScanSnap iX100.
On Lawyerist, Sam Glover stresses the importance of having a high-quality printer in the legal world and makes a couple recommendations. Read more.
Fast Company's Harry McCracken reviews Highfive (made by a start-up of the same name), a device that aims "to make high-quality, high-definition videoconferencing so affordable and approachable that there's no reason not to put it in every conference room." Read more.
On Slaw, Sharon D. Nelson and John W. Simek discuss whether the Microsoft Surface Pro 3 really is "the tablet that can replace a laptop." Read more.
Attorney Lisa Epperly talks about the pros and cons to using the Galaxy Gear 2 in her practice on Law Technology Today. Read more.
Many court reporters like to have a scanner at the ready. M. David Stone reviews the portable Fujitsu ScanSnap iX100 for PC Magazine. Read more.