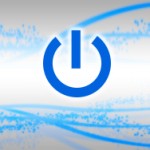 On behalf of the NCRA Technology Committee, Robin Nodland, FAPR, RDR, CRR, recently shared a series of links with information to help the 21st-century reporter or captioner. This first installment covers ethics and cybersecurity, a tech gadget, and a data-storage solution.
In the July 2017 GPSolo eReport for the American Bar Association (ABA), lawyers Al Harrison and Joseph Jacobson talk about what ransomware is, how it can affect your computer, and how to deal with it ethically. "Often portrayed as attacking an operating system such as Windows or Mac OS, ransomware is, unfortunately, more sophisticated and more destructive than you may perceive from a cursory review of reported invasive malware events," Harrison and Jacobson say. This is the first in a series on cloud computing and ethics. GPSolo is the solo, small firm, and general practice division of the ABA.
In a July 20 post for PCMag, William Harrel reviews the Xerox Duplex Travel Scanner. "There are some other much more sophisticated portable document scanners out there, such as the $300 Epson WorkForce ES-300W Portable Wireless Duplex Document Scanner, but if all you need is to scan relatively short documents to your laptop on the road, the Duplex Travel Scanner is a terrific alternative to the RoadWarrior X3—especially if those documents are two-sided," says Harrel.
A July 17 post on How-To Geek by Jason Fitzpatrick discusses how to set up a Synology Network Attached Storage (NAS) device. "A NAS, simply put, is a computer optimized for data storage, often with additional functionality layered on top," explains Fitzpatrick. In the post, Fitzpatrick goes through the physical setup – including hard-drive selection, how to add the drives, and where to put a NAS – how to configure the NAS, and how to use the DiskStation Manager (with screenshots!).
Read "TechLinks: The 21st century reporter, part 2."