By Christine Phipps
Were you prepared for last year's emergencies? Hurricanes Harvey and Irma may now be behind us for the most part, California has started to rebuild from their wildfires, and innumerable other areas have worked through dangerous weather conditions, and during that time many of us discovered how ready – or not – we were to deal with these impending crises.
A disaster tech kit that you can get ready in advance will help you be prepared in the event catastrophe strikes — be that rioting, terrorist threat, breakdown somewhere, or natural disaster.  Your mission in preparing your tech kit is to ensure that your basic needs are met if you're forced to evacuate your home or leave a dwelling or abandon a vehicle. The kit should include nutrition, water, medical supplies, and some way to communicate with loved ones and stay up-to-date on crisis alerts. Of course, your smartphone is the number one piece of technology to help with the latter, but the following apps and gadgets are also essential for a bug-out bag should you ever need to cut and run.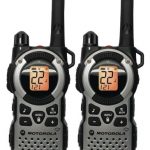 Motorola Consumer Radios MT352R
Should phone networks get overloaded with cities full of people trying to reach each other, a long-range walkie-talkie set could help you connect with your loved ones. The Motorola MT352R walkie-talkies can work over a 2-mile range in an urban setting through buildings, 6 miles over water, and up to 35 miles if nothing is in the way. $74.99 at Amazon.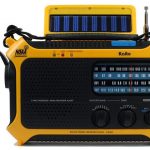 Kaito KA550 emergency radio
If phones, internet, and electricity are all down, you'll be glad you have this hand-crank multifunction AM/FM and shortwave radio to get updates on breaking situations and access to the Emergency Alert System. It doubles as a portable lamp with a 5-LED reading light, a flashlight, and an SOS beacon mode. It can be charged by a NiMH rechargeable battery pack, 3 AA batteries (not included), hand-crank generator, solar panel, or AC/DC wall adapter/charger (not included), should you have access to power; the radio also has a USB port to charge other mobile devices when you're on the move. $49.99 from Amazon.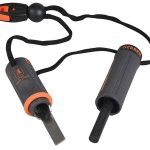 Gerber Bear Grylls Fire Starter
"Society is three square meals away from complete anarchy" suggest researchers — but with the Gerber Bear Grylls Fire Starter, you can hold off hunger-fueled rioting by rubbing together a ferrocerium rod and metal striker to make a nice big meat- (or portobello)-grilling fire. It comes with a waterproof storage compartment for tinder, as well as an emergency whistle and a pocket survival booklet with instructions on attracting rescuers' attention. $13.30 from Amazon.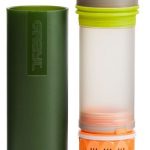 GRAYL Ultralight Water Purifier and Bottle
If 'they' have gotten to the water supply, filtering your H20 will be crucial for survival until order is restored. Fill up the GRAYL with water from any fresh or tap water source, then push the purifier like a French press to remove 99.9999 percent of viruses and bacteria, and filter out particulates, chemicals and heavy metals. Bonus: It's also handy for travelers who want to avoid the eco-impact of buying bottled water. $59.50 from Amazon.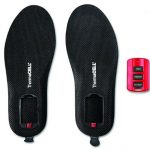 ThermaCell Heated Insoles
In addition to the head, the feet are one of the greatest areas of heat loss in the body. Should a freak heavy rain or snowstorm come your way, these rechargeable heated insoles will keep your toes toasty, saving your energy for figuring out an escape plan. From $60.21 at Amazon.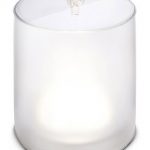 Luci EMRG solar-powered light
You can't overestimate the fundamental human need for light. In disaster scenarios, reliable, solar-powered and portable lighting like the Luci EMRG can reduce stress simply by providing illumination for your community to come together. The EMRG has long-lasting, solar-powered LEDs that can be used in four intensity settings, including flashing SOS alert. It's also inflatable and collapsible, so you can pack several into your bug-out bag. $14.95 from Amazon.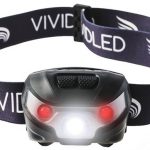 VividLed rechargeable headlamp
If you have to brave a flooded cellar when the power's out, this rechargeable headlamp keeps both your hands free for fussing with the fuse box. There are five light modes, including a strobe for getting attention and a red light, which helps you see your surroundings while keeping your eyes adjusted to the dark — handy to avoid feeling temporarily blinded when you look away from the lighted area. $12.97 (on sale from $29.99) from Amazon.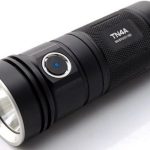 ThruNite TN4A LED Flashlight
A flashlight is an essential for any emergency kit, so pick a long-lasting LED one like the ThruNite TN4A, which has a lifespan of over 20 years. You can use it in one of five brightness settings, going up to a hyper-bright 1150 lumens with a range of up to 450 meters, or put it in strobe mode to attract attention. It's also waterproof to 1.5 meters and impact resistant to 2 meters. $49.95 from Amazon.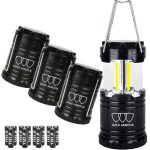 Gold Armour Camping Lanterns
Brightest LED lantern for its size: Latest technology Chip-On-Board LED technology illuminates more area with more light than the commonly found 30 LED camping lanterns. Its light is also warmer in color than the competition's 30 LED lanterns, eliminating that cold, harsh feel. The warm light also leaves your sleep rhythm intact, helping you to avoid the insomnia that other brands might cause. Dependable build: Each of our premium LED Camping Lanterns are hand-built with military-grade, water-resistant plastic — making them extra durable wherever you may be. The lantern is built for both the indoors and outdoors. Advanced collapsible design: Superior design and construction allows our lantern to be super lightweight and compact. It is also collapsible with a simple push. $35.99 on Amazon.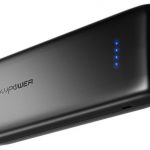 Portable battery pack
Murphy's law dictates that when you need your smartphone most, its battery will be nearly empty. Sidestep this by keeping a charged-up portable battery pack in your bug-out bag, and you'll be good for at least 72 hours. We like the Anker PowerCore, which can fast-charge an iPhone 7 or Galaxy S8 around three times from its 10000mAh battery. Or if you need more power, try the three-USB RavPower Portable Charger, whose 22000mAh, can hold about a week's worth of power (or charge an iPhone eight times). Anker PowerCore $25.99 (currently on sale from $49.99) from Amazon. RavPower Portable Charger $39.99 (currently on sale from $109.99) from Amazon.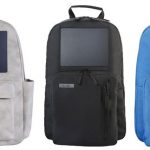 Birksun solar backpacks
Get maximum use out of your bug-out bag itself by using a solar-powered, charge-packing backpack. Bags in the Birksun range cannot only store all of the above survival essentials, but also charge up your gadgets so you can access critical updates and communicate with others. Every two minutes of sunlight provides enough energy to charge your phone battery another 1 percent. The waterproof, scratch-resistant solar panel can juice up your tech for up to 20 years, with a 3000mAh battery that stores around one full charge for a new-ish smartphone. When you get back to civilization and power sockets, you can also charge the bag from the mains. From $109 at Birksun or from $99 on Amazon.
For your smartphone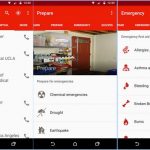 First Aid app by American Red Cross
This app has step-by-step advice for everyday first aid for issues from asthma attacks to strains and sprains, as well as instructions on handling out-of-the-ordinary scenarios such as hazardous chemicals. It's integrated with 911, so you can call emergency services directly from the app. It also has safety tips for dealing with extreme weather, from severe cold to hurricanes and tornadoes, and includes addresses of the nearest hospitals. And in case of a power loss or evacuation off-grid, all this content is available offline. Free, Android, iOS.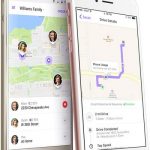 Life360 Family Location app
In the event of a disaster, it can be a vast relief just to know where your family members are. Get your loved ones to download this app, and you'll be able to view their location on a map — either whenever they make it available or continuously if they so allow. You can add emergency contacts to alert others on behalf of anyone in your family group, or press a panic button in the app to alert each member of a group that you're in trouble. Other handy features include the ability to save "Places" so you can be notified when one of your group arrives at home, school, or another designated location. The paid-for Plus service lets you save unlimited places, while the Driver Protect add-on can detect a car accident, then call for an ambulance, and raise the alarm within the app. Free, Android, iOS; from $2.99/month for Plus; $4.99/month for Driver Protect.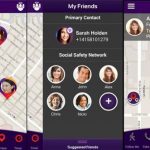 bSafe
An app designed for personal safety can be well-suited for emergency use. bSafe lets out an audible alarm that can aid in rescue attempts and will also broadcast video of your surroundings, along with your GPS location. Outside of emergency situations, the Follow Me Timer can automatically send an SOS message to your chosen contacts if you don't check in before a preset time — handy for staying safe if traveling alone. To receive this info, however, friends and family also need to download the app.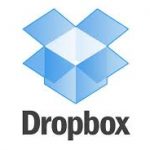 Dropbox
Dropbox truly is the easiest way to back up your entire life, from court reporting note and wav files to pictures of generations of family members.  This was probably the number one thing I heard during these disasters: massive scanning going on and putting pictures into Ziplocs. Endeavor to get all those pictures scanned. (Perhaps the court reporting firm you work with would work out a financial arrangement to have their production department perform the scanning for you.) Make sure you have your most important documents that you keep in a safe like birth certificates, estate planning documents, and insurance policies scanned to a folder stored on Dropbox also.  Be sure to download the app to your phone so that you can easily access the documents as well.
As we begin hurricane season, take advance precautions while there are no threats to protect your loved ones and the irreplaceable photos and documents.
Christine Phipps, RPR, is CEO of Phipps Reporting in North Palm Beach, Fla., and Vice President of the NCRA Board of Directors.