By Mary Kay Howe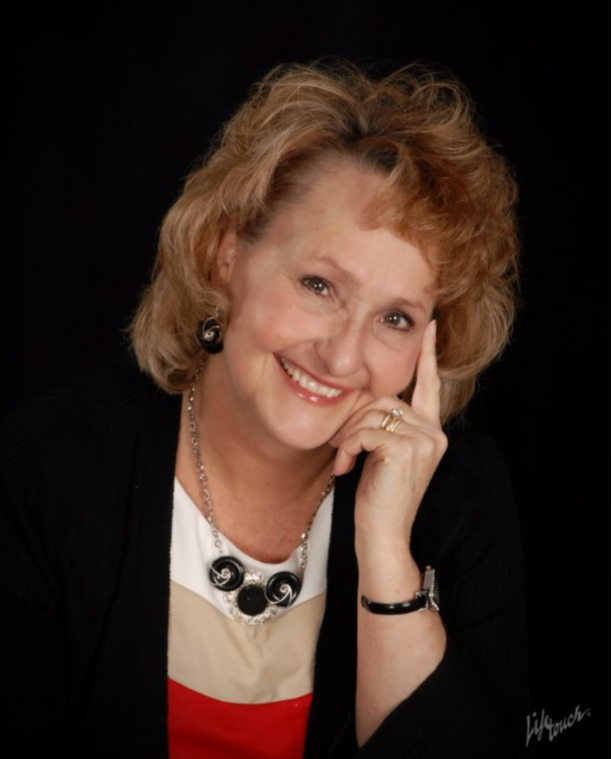 It was a great honor to be chosen to be the honorary bailiff for the Kansas Supreme Court for a special session it was having in Lawrence, Kan.
Since 2011, the Kansas Supreme Court has conducted 16 special sessions throughout the state where court representatives have traveled to all areas of the state to argue some Supreme Court cases, which allowed members of that community to come see them in action. Since 2015, those have been evening events, which brought a bigger attendance. Prior to our event in Lawrence, the largest crowd was 700 people. The attendance in Lawrence was more than 800 community members.
Whenever the Supreme Court has one of these special sessions, they reach out to the chief judge in that city and ask that the chief judge pick a person who would be a great example of the judicial system, someone who has long-standing employment with the state and would be willing and able to take on the role of "honorary bailiff." Consequently, having worked for the Kansas judicial system as a court reporter for over 43 years and my love of the court system and all it stands for, I was asked by the chief judge if I would be willing to do the job. Well, I am always about promoting court reporting, and I thought this would be another great opportunity for just that. Our Office of Judicial Administration contacted me and asked if they could do an interview of me that they would then do a media blast on. I, of course, obliged, once again to get the career of court reporting promoted.
Following the interview and my approval of the same, the published article went on the state judicial website, and it also was sent to our local newspaper that was published online and in print. It was then put on my own Facebook page, as well as our KCRA Facebook page and the NCRA Facebook page. So based on all of that, hopefully, a few or a lot more people saw "court reporting" in a positive light.
As far as the event itself, my job was to pronounce the entry of the Supreme Court justices: "All rise." (Then a rapping of the gavel three times.) Then I said: "Hear Ye, Hear Ye, Hear Ye, the Supreme Court of the State of Kansas." There was further text they had me say, but it was in front of me, and I don't remember it all. At that point, the chief justice took over and then honored me as a loyal Kansas employee and a court reporter for our state since 1975. I'm sure there was some gasping when people heard that, because they probably think I should be dead by now. At the adjournment, they had me further say, "All rise" to the crowd as they exited.
Following the session, there was a reception for all of the justices to meet and greet the community members. There were many from the legal community especially that came up to me to congratulate me for my service.
This was the first time I've ever been invited to do such a thing, and I felt honored to be chosen. Following that, I received a very nice thank-you letter from the Kansas Supreme Court chief justice for being the honorary bailiff and for my state service.
If any opportunity like this ever presents itself to any of you, please take it. There is no better way to present ourselves publicly and what we do. The only regret I have is that they didn't ask me to bring my machine because we all know how that always intrigues people and they want to know how it works.
I love court reporting!
Mary Kay Howe, RMR, is an official court reporter based in Lawrence, Kan. She can be reached at mhowe@douglas-county.com.