NCRA's 2022 Court Reporting & Captioning Week wraps up on Feb. 12, and it has proven to be one busy week of celebratory activities hosted by states, schools, members, and others. Here's a wrap-up of events as we close out this week.
The College of Court Reporting in Valparaiso, Ind., celebrated the week with a number of events, including a kickoff online on Feb. 7 that featured guest speaker Kathleen Fennell, RMR, an official federal court reporter from Matteson, Ill., and President of the U.S. Court Reporters Association.
Other events included an online Alumni Meet and Greet, a photo scavenger hunt on social media, and a special test package offered by EV360 Ultimate.
In California the Deposition Reporters Association (DRA) sponsored a campaign that cast a spotlight on its own members and provided them with graphics and messaging for them to share with family, friends, and the public throughout the week about the amazing work they do and their unique skills.
Board members celebrated too
NCRA President Debra A. Dibble, RDR, CRR, CRC, a freelance court reporter and captioner from Salt Lake City, Utah, spread the love throughout the week by joining in several activities hosted by state court reporting associations. Dibble participated in a Town Hall hosted by the Washington Court Reporters Association, visited with students attending the New York State Court Reporters Association's fourth annual Student Forum, and participated in a Transcribe-a-Thon hosted by the Maryland Court Reporters Association. She also helped members in her home state of Utah secure an official proclamation recognizing the week.
NCRA Secretary-Treasurer Cindy L. Isaacsen, RPR, from Shawnee, Kan., an official court reporter for the 10th Judicial District Court in Olathe, Kan., celebrated the week by visiting via Zoom students at a number of court reporting schools. She encouraged them to keep working hard and shared with them a bit of her varied background and all the places this incredible career has taken her.
NCRA Director Heidi C. Thomas, FAPR, RDR, CRR, CRC, a captioner from Kennesaw, Ga., also took to Zoom to celebrate the week by visiting with students at Plaza College in Queens, N.Y.
Other events marking the week
NCRA member Eve Kazik, RMR, CRI, an official court reporter from New Orleans, La., and a member of the Association's Public Relations/Outreach Task Force, collaborated with members of the Louisiana Court Reporters Association to host Meet the Court Reporters. The event was held live via Zoom at the Criminal District Court and was open to courthouse staff and members of the public to celebrate the week. Attendees, who also included judges, staff from the clerk's and sheriff's offices and the District Attorney's and Public Defender's offices, were treated to a demonstration of how the steno keyboard works, learned how court reporters make a clean record, a keyboard demonstration, and were offered the opportunity to ask questions of the presenters who also included some judges.
NCRA member Kirstie Anderson, an official court reporter from Flossmoor, Ill., and a member of the Association's Creative Content Task Force, celebrated the week by speaking with new students at her alma mater and shared on social media how one of the things she loves about court reporting is how court reporters preserve the record and preserve history using the hashtag #preserving the record #preserving history.
A Virtual Steno Jam was hosted by Stenovator Pathway Solutions, a 501(c)(3) nonprofit organization established in 2020 with the mission of assisting new court reporting professionals and high-speed students in the last phase of earning their certifications. This was the second virtual dance event the organization has hosted that included drawings, giveaways, and more.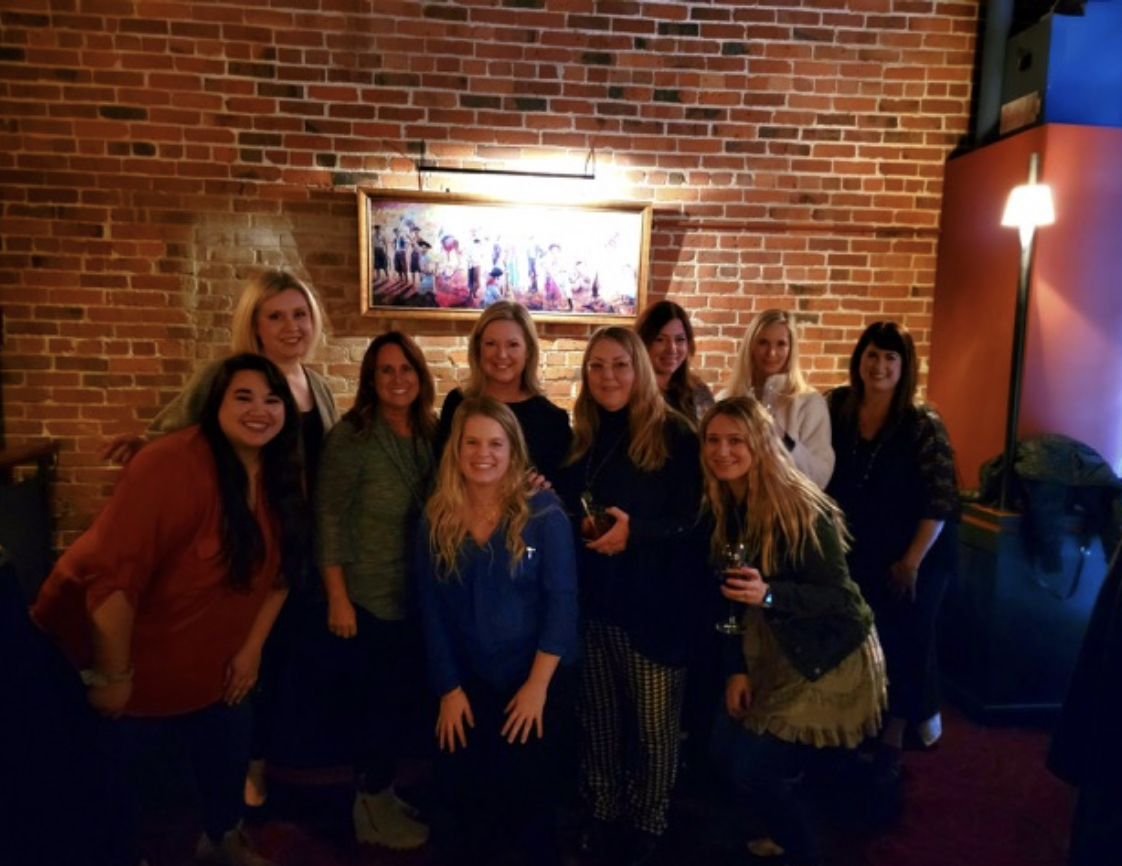 In celebration of Court Reporting and Captioning Week, Buell Realtime hosted a happy hour to celebrate our South End court reporters. We are grateful for this awesome team! (And missed everyone who couldn't make it!)

eCourt Reporters, based in Burlington, Wis., hosted a Let's Talk Court Reporting Open Mic event to celebrate the week. Topics include: What does the future look like for remote services; How important are certifications; and any other topics participants wanted to chat about.
In the news
We are still collecting stories about how members, states, and schools marked this year's event. Send your information and photos to NCRA's Communications Team at pr@ncra.org.
And don't forget: just because the week is over, there are still plenty of resources located at the Court Reporting & Captioning Week resource page that can be adapted for use to promote the court reporting and captioning professions year-round. In the meantime, mark your calendars and make plans to celebrate 2023 Court Reporting & Captioning Week scheduled for Feb. 4-11.
Read more about how 2022 Court Reporting & Captioning Week was celebrated