| | | |
| --- | --- | --- |
| October 2013 | Volume 75 | Number 1 |
Non-technical activities help the court reporter in their jobs every day. A few reporters offer their insights into what skills have best helped them and how.
By Linda Smolkin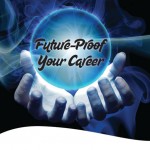 What will happen next is a question we all ask, and the advancement of technologies affecting the court reporting industry leaves many grasping for answers. Here a few people consider what the future might bring and what strategies you or your firm can put in place.
By David Ward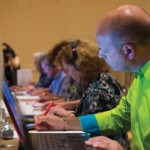 During NCRA's 2013 Convention & Expo in Nashville, six stenographic reporters attempted to best the standing world record for speed. Here's a closer look at the challengers.
IN YOUR ASSOCIATION

REPORTING
BUSINESS
TECHNOLOGY
PRINT EDITION