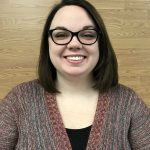 NCRA congratulates the winners of the Court Reporting & Captioning Week student speed contest. Of the students who passed the five-minute dictation test, three winners were drawn at random. Kelsie Alford of Green River College in Auburn, Wash., was awarded the Gold medal. "Even though I'm at the beginning of my speed-building journey, having the opportunity to participate in the NCRA speed contest was exciting," said Alford. "Although I was nervous to write the test, the support of my peers and teachers encouraged me to take on this challenge."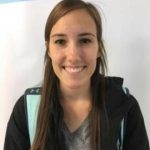 Julie Drew of Northern Alberta Institute of Technology in Edmonton, Alberta was awarded the Silver medal. "This speed test was a great opportunity to enhance my vocabulary and to further my learning," Drew said. "Thank you for this great experience!" The Bronze medal went to Samantha Marshak of Realtime Center for Learning, Inc. in Garden City, N.Y. Marshak has been studying for nearly three years. "Court reporting as a career has proven to be a challenge from the start," she told Up-to-Speed, "but it will be one of the most rewarding accomplishments to say 'I did it.'"
The NCRA Student/Teacher Committee sponsored the Olympic-themed speed test, which was offered to all students at varying test speeds. One Literary and one Q&A test were given and each consisted of five minutes of dictation at a speed level that each student was either currently working on or had just passed. In order to be eligible to win a prize, students must have passed the test with at least 96 percent accuracy.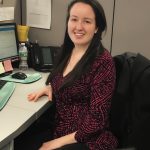 As the gold medal winner, Alford will go home with an RPR Study Guide ($125 value). Drew, the silver medalist, will have the choice of a one-year NCRA student membership ($46 value) or one complimentary leg of the RPR Skills Test ($72.50 value). The winner of the Bronze medal, Marshak, will receive a $25 Starbucks gift card.
Many thanks to Debbie Kriegshauser for her hard work writing the speed tests and preparing the other testing materials. The contest would not have been possible without her.