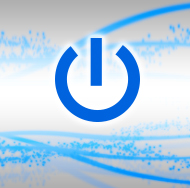 The Realtime and Technology Resource Committee is taking your questions on topics surrounding realtime and technology. Send the questions you want the technology committee members to tackle to jcrfeedback@ncra.org.
Dear Techie:
I'm in the market for a new mixer. Do you have any recommendations?
Mixing it up in the city
---
Dear Mixing:
It's always great when you have the opportunity to update or upgrade your equipment, and doing so proactively lets you really research your choices. Good luck on finding the one that's right for you!
There are many options available for a mixer out on the market, but our needs can be so specific. Here are our suggestions.
Lou Chiodo, CLVS, a videographer who has also earned NCRA's Realtime Systems Administrator and Trial Presentation Professional certificates, of New York City, N.Y.:  I recently added the Zoom F8 – Recorder/Mixer into my deposition kit. I cannot say this is an inexpensive audio solution; however, I do believe that it is a crucial item in my audio workflow.
I was persuaded to select this model based on the following key features:
It is a professional field mixer and sophisticated recorder in one, with eight channels, in a lightweight, aluminum, tiny form factor.
It comes with flexible SD card recording options, providing redundant recording; safety track recording; or a combination of isolated channels with a second mix containing all channels.
It includes an iOS companion app for iPad or iPhone and it handles remote control of its mixing and recording features. (This app satisfies my only complaint of it having small knobs.)
If this mixer/recorder combo is for you, it is readily available online for $799 – originally priced at $1,000.
My preferred setup for recording audio for court reporters or their scopists is to always keep one of the left or right channel, peak signal levels, slightly lower or behind the other channel for safer recording and to prevent distortion or clipping. I then record all individual channels onto one SD card and a mix of all channels onto the other SD card during the deposition. The files are then available for immediate transfer to the reporter, especially for a next-day expedite.
Alan Peacock, FAPR, RDR, CRR, CRC, a freelance court reporter and captioner based in Mobile, Ala.: I do use a mixer for my court work. I like the Rolls MX410 4-Channel Microphone Mixer. I think professional XLR connections provide the best quality audio for any mixer, which is what most videographers use as well. You can buy the XLR in a variety of different lengths, so you can accommodate almost any room.
For captioning, I just use a simple Pyle Pro amp. What's most important to me is the headset. You need something super light, since you're wearing it most of the day. I prefer a full ear cup, so my favorite headset is the Bose Quietcomfort. You can find wired and wireless versions out there. Most of the wired ones have been retired, but there are plenty on eBay right now that you can get at a reduced price.
Scott Aaron, a videographer based in Memphis, Tenn.: I utilize the Shure SCM268 Microphone Mixer for my audio recording during depositions. It has four transformer balanced XLR microphone inputs and one transformer balanced XLR mic/line output. Each of the four line inputs are adjusted individually, giving you control for each person using a lapel mic. As with most mixers, the volume adjustments are easily made, ensuring a great-sounding final product.
The main reasons I chose this mixer are: 1) Reliability: This mixer has been tried and tested for many years with excellent reviews; 2) Compact size; 3) Cost: Around $200-$250. I have used this mixer for 11 years and have never had any issues.
Cheryl Erwin, a videographer, Nashville, Tenn.: Looking for the perfect audio mixer for depositions was a challenge. Most of the mixers we considered had far more functions than we needed. We did not need three bands of EQ or built-in effects. What we did need was a mixer that was lightweight and portable, with XLR inputs for good quality. We decided upon the ROLLS ProMIX-IV. It's a four-channel mixer with four XLR connectors in and two out. It has four rotating input volume controls and two auxiliary out connectors, 1/4-inch phone plug, and a mini plug. This mixer also has 48-volt phantom power, which we don't use because we have battery-powered condenser microphones. We have found that EQ is not necessary and four microphones are enough for most depositions. This mixer sells for about $150, it's lightweight and fairly small, 6 in. x 4 in. x 3 in. The audio quality is outstanding!
Rob Sawyer, a videographer based in Memphis, Tenn.: I have used Yamaha and Peavey over the years for audio/video deposition units. All these units have four pro-level XLR inputs with individual volume controls for each microphone plus a master level and a separate level for the output. The mixed output is used to send the audio to the court reporter's computer or audio recording device. Four inputs allows separate mics for each primary opposing lawyer, the deponent, and an overall room mic. The room mic is used primarily as a backup. I like Yamaha the best because it is compact and durable. The cost is usually $150-$200.
Julie Coulston, a videographer based in Jackson, Tenn.: I use a Shure Mixer that I purchased five or six years ago, and I am almost positive it has been replaced by a newer version, so I wouldn't know which one to recommend to new videographers. For the court reporter audio, I use a TASCAM recorder that records onto an SD card. I can give it to the reporter on site, or I can email them the audio, which the reporter can download when convenient.