Up-to-Speed introduces you to the members of the Student/Teacher Committee. These are the students, instructors, and reporters who have volunteered to develop student seminars and the teacher workshops at convention, get out the word about Court Reporting & Captioning Week, and contribute to this newsletter. Meet the members: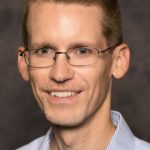 Todd Robie – Student, Cuyahoga Community College, Parma, Ohio
"I am glad to be joining the Student/Teacher Committee this year. Many working reporters and captioners have been generous to me in sharing insights and their advice which has provided me with a strong boost of encouragement and with helpful information as I have started out in my training. I am hopeful that we as a committee can provide a similar boost, by serving as a bridge between those who are working daily in the profession and the students and instructors who are focused on the training of future professionals. I came to the field, as many do, after working for a number of years, and I also hope we as a committee can provide resources for those trying to balance work and family commitments with the demands of being a student reporter."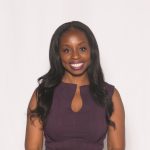 Shaunise Day – Student, West Valley College, Oakland, Calif.
"I am on this committee because serving is part of my purpose in life. I'm a firm believer in planting seeds where you want them to grow, and you will reap what you sow. My purpose for serving on this committee is to be the voice and represent on behalf of all students in this profession. For me, it was important to be a part of creating content that all students could benefit from. After bonding with so many future court reporters and captioners this past convention year in New Orleans, La., no matter how far up the steno ladder I climb, I vow to always give back and support the students."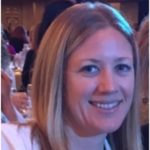 Michelle Myott – Student, South Coast College, Cypress, Calif.
"I am a student in Southern California. I am serving on this committee as a way to meet new people and get more involved. This is the second year that I have been on this committee, and I already have learned so much. I had the chance to be involved in the planning of the student seminars and actually helped present one of them. It really helps keep me motivated as I meet so many new students and other reporters."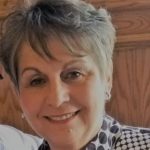 Kay Moody, MCRI, CPE – Instructor, College of Court Reporting, Valparaiso, Ind.
"I'm privileged to serve on this committee. I've been involved in court reporting education for over 40 years and love it! After getting my education degrees, I taught high school English and home economics but decided that wasn't what I wanted to do the rest of my life; therefore, I enrolled in court reporting school. When I finished at Chicago College of Commerce, I was asked to teach for a lady in Northwest Indiana; but that school was not accredited and abruptly was closed down by the state. My students encouraged me to open my own school, and I found my life's passion: ever-evolving court reporting education. Over the years, I've served on numerous education committees and love working with students!"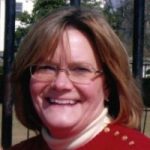 Debbie Kriegshauser, FAPR, RMR, CRR, CLVS, CRC – Reporter, St. Louis, Mo.
"I am a federal official stationed in St. Louis, Mo., and have been here since 2002. Prior to that I freelanced for 22 years, dabbling in a couple of captioning assignments as well as CART reporting for a student and State of Illinois meetings for the deaf and hard of hearing community. I also taught court reporting for two years at a local community college. I have been involved with many, many state and national association committees and boards. I am elated to be a part of this committee as my true love is working with the students and encouraging them to succeed to become working reporters. I graduated from the Midstate College court reporting program in Peoria, Ill., in 1980."
Amie First, RDR, CRR, CRC, CPE – CART Captioner, Orlando, Fla.
"I serve because I love this profession. It's been an exciting and challenging career. We all can learn so much from each other — who understands a court reporter better than a fellow court reporter?"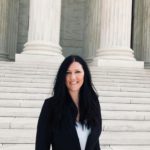 Phoebe Moorhead, RPR, CRR – Reporter, Ogden, Utah
"I serve on NCRA committees because of the experience it brings. I can take my NCRA committee experience and apply it to the local committees I serve on. I'm currently president of the Utah Court Reporters Association, and the strategies I learn from NCRA committees are invaluable."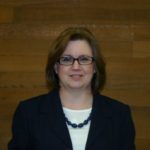 Lori Rapozo, RPR, CRI – Instructor, Auburn, Wash.
"Serving on this committee is another way to give back to the profession and help students achieve their professional goals. I have served on many other NCRA committees going way back. I began my freelance court reporting career in 1980 and then began teaching along with reporting at the end of the 1980s. I became a full-time court reporting instructor at Green River College, here in Auburn, in 1991. I truly enjoy helping students reach their dreams of becoming a court reporter/captioner."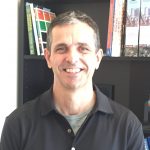 Len Sperling, CRI – Instructor, Edmonton, AB, Canada
"I am currently the chair of the Captioning and Court Reporting program at the Northern Alberta Institute of Technology (NAIT) in Edmonton, Alberta, Canada, and have been a faculty member for over 20 years. Before joining NAIT, I was a freelance reporter working mainly in the areas of pretrial and quasi-judicial proceedings. I have sat on numerous NCRA committees over the years and have presented at various conventions and workshops on court reporting education. I obtained an MBA in 2011."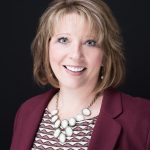 Cindy Isaacsen, RPR, Board Liaison, Shawnee, Kan.
"I went to court reporting school from 1985 to 1988 in Abilene, Texas. I then moved to Tennessee and worked as a freelancer, then moved to Germany and worked for a firm in Frankfurt. I returned to the states and lived in Louisiana where I did freelance and then landed an official position, which I had for seven years. I then moved to Kansas, working freelance and currently as an official. I taught a year at a new court reporting school here in Kansas. I attend as many career days as I can possibly fit in. I love this committee as schools and students are of paramount importance to our future."
Here are three ways to get involved in NCRA.