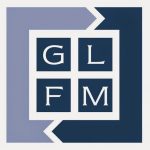 Following one of the NCRA Firm Owners Executive Conferences, attendee Robin Smith decided to take steps on an idea she had earlier brushed aside. Encouraged by a comment, she decided to approach a second court reporting firm to see if the owners were interested in merging. The JCR asked Smith and business partner Gail McLucas, RPR, to take us through their process.
Smith, although not a court reporter herself, grew up in a court reporting family. She found the business side of court reporting fascinating, and with a degree in business management, became an integral part of her family's business.
JCR | How long have you been going to the NCRA Firm Owners Executive Conference?
SMITH | I attended two Firm Owners conferences, one in Sarasota, Fla., and one in Dana Point, Calif. They were several years ago; and while I don't remember anything specific, I do remember appreciating the opportunity to meet other firm owners and realizing that we all face similar challenges.
I attended the conference in Arizona last year, and Gail and I both attended this year's conference in St. Pete Beach. I found the conference this year very worthwhile — lots of opportunities to network as well as practical and useful business knowledge. We came away with the realization of two things that we can do better and have begun to take action on them.
MCLUCAS | This year's Firm Owners convention in St. Pete, Fla., was the first Firm Owners convention I've attended.
JCR | What was the impetus for the merger of your two firms?
SMITH | The economic surveys were what started everything. I've never been one for completing surveys, but I have completed every one of the economic surveys, maybe because of my experiences at the conferences. When you complete the survey, you receive the survey reports. And this quote from the 2011 report is what started us on this journey: "When asked about economic indicators and what he or she looks for to gauge whether business is about to pick up, he/she responded this way: 'I am merging with another small company to create a larger company based on the Firm Owners results reported in February 2011.'"
MCLUCAS | It was spring of 2013 when Robin called me and asked me to have lunch with her. The purpose of the lunch was ultimately to discuss the possibility of merging our firms; and upon hearing it, I considered it a wonderful idea.
JCR | Can you give a little bit of history about your firm as well as the history of the firm you eventually merged with?
SMITH | Geiger Loria Reporting was started in 1950 by George Geiger (my stepfather). He was an official for Dauphin County in Harrisburg, Pa., and started a freelance firm as well. Virginia Loria (my mother) joined him in the early 1970s, and so we are a court reporting family. Both my sisters, Helena Bowes and Sherry Bryant, are court reporters. Except for me. I've always done the business side of things.
MCLUCAS | I graduated with an Associate's Degree in Court Reporting in June of 1974. From then until the end of 1980, I worked as an official at York County Courthouse. I started working for Geiger Loria in January of 1981. My former business partner, Joyce Filius, and I both worked together at Geiger Loria Reporting Service from 1981 until 1983. We were both from the York area, which is about 40 miles south of Harrisburg, and at the time we saw a need for a court reporting service in the York area. So Filius & McLucas Reporting began in August of 1983.
JCR | Robin, how did you approach Gail with your idea?
SMITH | You know how you have an idea and you think it's great at first and then you talk yourself out of it? That's exactly what I did: I talked myself out of it. It wasn't until I was working with a business consultant and mentioned that I had this idea once and dismissed it. Well, he didn't. He encouraged me to set up a meeting with Filius and McLucas and, as scared as I was, I did.
MCLUCAS | I was kind of curious about the call for lunch from Robin; however, we would see each other every so often at PCRA luncheons or events. But there was never an ongoing meeting with each other outside of that. But when the idea of a merger was presented to me, I was absolutely thrilled about the whole idea. I knew my business partner, Joyce Filius, was looking to retire and I certainly wasn't ready to make that move in my life. I, too, have always been a firm believer in there's force in numbers. So the idea of bringing two firms of comparable size together seemed to be a wonderful idea to me.
JCR | What were some of the issues that you had to work out to make the merger happen?
SMITH | Everything! After a lot of discussion, we decided to start from scratch, create a whole new company with the four of us as owners (myself, Gail, Helena Bowes, RPR, and Sherry J. Bryant, RPR, CRR) and wind down operations of our current companies. Then things became easier to figure out. There are so many things to consider and so many things you didn't think to consider. It was a very hectic time.
MCLUCAS | I think the initial decision that needed to be worked out was whether there was actually going to be a purchase of assets by one company or the other or a mere "merger" of the firms without the exchange of purchase money. When we discussed the assets that each company had accumulated over the years, we found that we had enough to put together two "households." After all, a merger is almost like a marriage. We had enough to comfortably supply two office spaces (one in Harrisburg and one in York). Each partner put a small amount of capital into the firm to get it up and running and applied for a line of credit to initially cover payroll and some of our start-up costs. Of course, a name for the new venture is always a consideration. And although it's a mouthful, we decided to keep the two names of the firms and just run them together because they were well-recognized in the area for over 30 years.
JCR | How long did it take to merge the two firms?
MCLUCAS | We started talking in the spring of 2013 and were hopefully going to have it culminate in September 2013. At first, we had a business consultant involved. But we were not getting answers very quickly from him, so we took it upon ourselves to make the merger happen on our own. That, of course, involved a little more time, and we actually began the merged company, Geiger Loria Filius McLucas Reporting, LLC, on January 1, 2014.
SMITH | From that point, I feel it took two years until everything started to gel. The first year is just a blur. We had to put out a lot of fires and just hang on for dear life. The second year, things started to even out, and we could begin to focus on the bigger picture. 2018 will be our fifth year together, and it's gone really, really fast.
JCR | What are some of the benefits of merging?
MCLUCAS | I feel the benefits of merging were immense, although scary at first. We were bringing the reporters of the two firms together for the first time, who had been with each of us for 15 to 20 years. Like a marriage, we weren't too sure how all of our "children" were going to get along. But the benefits have outweighed our fright, and overall the merger has given us a bigger and stronger firm than we both had separately. Also, because I've always been "just a reporter," I really appreciate Robin's business acumen and her contribution in that respect to the newly-formed company. I always enjoyed the client contact and reporting aspect of the business, but not so much the financial side and forethought that it takes to run a truly successful business.
SMITH | We are stronger together. Together we have more resources, and that helps us to handle the ups and downs of not only day-to-day things but the ups and downs that are inherent in any business and industry.
JCR | Were there any obstacles that you had to deal with after the merger was completed? Were those things that you knew about in advance and had been prepared for, or did they take you by surprise?
MCLUCAS | As with any new business, there are always obstacles that you are presented with and have to deal with on a daily basis. The biggest initial obstacle was we moved not only the Harrisburg office, but we moved the York office (and may I say three times) before we were finally settled in. We were lucky enough to keep the office manager that was with F&M for 22 plus years, and that was sincerely a stabilizing factor for both of us. The building we moved into in January of 2014 didn't have a permanent space for us until the middle of February. So we moved in February to a space, only to find that within a year we quickly outgrew that space and needed to move to a larger suite in the same building that we have been in since.
The other big hurdle that I think every new business faces is finances. We had a substantial amount of start-up costs; and until all our clients settled back into working with us together, it was a little rough at first. But I don't think any of this took us by surprise; it was just learning how best to deal with the circumstances we were dealt. And as they say, if it doesn't kill you, it will only make you stronger – and stronger I feel we are today!
SMITH | I wholeheartedly agree. Because we chose to start from scratch, the financial side of things probably was our biggest obstacle. We were spending money before we even opened our doors; and that took longer to recover from than we had anticipated or planned for.
JCR | Was there something specific about the situation that made it seem like a good idea to merge? Are there conditions that you could describe for someone else so that they might recognize a similar situation?
SMITH | The way we operated our firms on a day-to-day basis was very similar, our values and commitment were closely aligned, and we were in different regional markets so we each brought a different client base to the new firm.
MCLUCAS | I think the main thing that made it seem like it was a really good idea was when we compared financial information. It was like holding two identical companies side by side. But as in running two households, running two businesses is always more expensive than one good, strong one together. For me, that is what really made the situation seem real and that it was a good decision to be made.
I think the partners also have to recognize whether they will be able to work together amicably and not have one be so overpowering as to not consider the other's opinion. As partners we've been able to communicate openly about all things involving the business, and there are no secrets kept from anyone about anything. I think an open and informed relationship is the only kind to have.
JCR | Is there any advice that you would offer to someone who is interested in merging two firms?
SMITH | I think it's important if you're going to be essentially handing over your business to someone and they are handing theirs to you and you're going to be working together, that you like, respect, and trust that person. I'm not sure that's something that I consciously thought of before we started down this path, and I realize now how important that was and still is.
MCLUCAS | I would say the most important factor is getting to know your potential partner as well as possible. Robin and I set regularly scheduled meetings with each other over the course of nine months before we finally made the merger happen. I hate to keep likening this merger to a marriage; but if you don't have common goals and ideas as the person you're going into business with, it could turn out to be a disastrous idea and will only cause heartache and failure. However, 2018 will be our fifth year in this merged company together and I couldn't be happier with how everything has turned out for the two firms. I'm almost positive [that we] would not have been as successful if we had stayed two separate firms for this period of time.