By Gretchen House and Roanna L. Ossege
Scoping can accomplish many things for a budding reporter, but there are pitfalls to avoid, lessons to be learned, and trust to be earned. Scoping can be a great way to make money, stay in steno mode, and get on-the-job training. In addition, student scopists gain knowledge and ideas and begin to get an idea of the kind of reporter they may want to be. The issues scopists will likely face as a student are making the investment in CAT software, being careful to manage their time for school and practice while being available to their reporters, and getting the hang of the job so they can find and keep clients.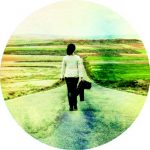 Our journey
We decided to start scoping to accommodate our mutual desire to stay close to the field. In addition, scoping gave us more control over our schedules than a traditional job would offer. We both feared that jobs outside of the court reporting world might mean less time focused on our ultimate goal.
Roanna bought her software by taking from a retirement fund, and Gretchen used a leasing option. Both avenues accomplished the goal of allowing us to scope professionally. Some reporters have access to a scoping or editing key that may allow students to scope for them without additional costs. In reality, the best opportunity to have access to a lot of clients is to purchase one of the more popular CAT software options.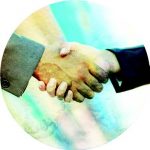 Finding clients
There are several ways to find potential clients. Several websites, including Facebook, have job boards where scopists can meet reporters. Scopists need to be prepared with a well-written, correctly punctuated introduction or ad. This first impression matters to the reporters looking for scoping help. Scopists shouldn't be afraid to mention that they are court reporting students. Student scopists present a promising option because of the resources they have access to through their school, including an education delivered by reporters. Also, scopists who have attained their scoping certification through their NCRA-certified court reporting program should let their potential clients know. Highlight anything and everything that demonstrates competency and promise. A good opening is to show the reporter that student scopists require less training than someone else.
Another way to find clients is to attend seminars and conventions to network with local reporters. Gretchen attended a CAT class given at an annual convention and was the only student in the class. During introductions, she took her chance to mention that she would like to scope and gave out her email address. She met a reporter who she has been scoping for ever since, and this reporter has become a cheerleader for her as well as she finishes up certification testing.
Roanna found one particular long-term client who was a perfect fit. The reporter was new but not too new. This reporter knew enough to guide a new scopist, and Roanna knew enough to be of value to her. In the end, it was the experience with that reporter that got Roanna her first opportunity as a new reporter. She joined her client's firm about a year later.
From the writers' experience, the in-your-face, unavoidable, and most important parts of scoping in order to build and maintain a client list are:
Improve skills with every job
Ask for and take criticism
Apply the criticism
Show progress so the reporter sees the value in training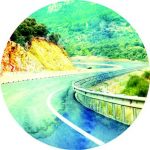 The learning curve
Many reporters are so appreciative of scopists who are dedicated, careful, communicative, and loyal, and especially those who always meet their deadlines that they will work with new scopists on what they don't know. We made up for our inexperience by showing a fierce dedication to impress in any way we could. Did we impress every client? No. Some reporters and scopists are not the right fit. That's just the way it is. Did we make a ton of mistakes? Yes, we did. But we just kept plugging along.
A common thing heard among reporters is that finding a good scopist is like finding a needle in a haystack. Many reporters are weary of even trying anyone new because anyone can buy software and call themselves a scopist. Student scopists have to demonstrate that they have the special knowledge, skill, focus, and dedication to be an effective scopist. Don't miss words, and insert basic punctuation. If student scopists lag on the other skills in putting together a transcript, most reporters will value someone who goes word by word with the audio. Reporters can train their scopists much more easily on format, etc. So if the best student scopists can offer in the beginning is incredible attention to detail, they are well on their way to being a value to many reporters.
One of the challenges new scopists face is that they will only be able to scope a few pages an hour at first. This is a good thing. Student scopists need to take their time and get it right. They will build up speed as they go and thus increase their earnings per hour.
Put together an organized system to accept work, complete work, and bill work. This means that scopists communicate that the job was received, it was downloaded into the software, the audio is clear and usable, and that they are ready to go. When Roanna was first starting out, she would stop every 20 pages or so and just text or email an update. It seemed to be an effective way to put reporters at ease until they got to know their new scopist. This kind of communication is very attractive to busy reporters. When the job is complete, reporters should be able to reach their scopists in case there is an issue with the file.
Don't be upset when a reporter offers feedback on areas of improvement. This is a gift. Find out what reference guide that reporter uses, pull the guide out, and study it. Each reporter and firm has punctuation preferences that may contradict what students learned in school. Respect their preferences, be sure to take notes, and keep a preference sheet for each reporter to tailor their jobs to their preferences.
As student scopists improve and get their name out there, they may find reporters contacting them out of the blue because the reporter heard that the scopist is easy to work with, is dependable, and can produce a transcript. The reporter may not always be the right fit, and that is okay. Scopists need to be comfortable communicating that this is the case.
Before working with new reporters, scopists should clearly communicate in writing their rates, expectations, process, and billing schedule before they take any work. Their billing and invoicing must remain organized. There should be a system in place that clearly states any payment expectations, i.e. check, money order, pay in two weeks, etc. They can also, for example, list a late payment fee, but all that needs to be clear and upfront.
If a new reporter client sends a 300-page video depo of a forensic pathologist, it is okay for student scopists to say they would feel more comfortable with something smaller to start. Starting with 60 to 100 pages of what may be a simple motor-vehicle accident to a seasoned reporter may still challenge a newbie scopist. It takes practice and focus to be able to pick up on small punctuation and formatting issues that our brains sometimes unconsciously autocorrect. At the end of the day, it is okay for scopists to turn down a job that is over their head. This will protect their reputation as they gain experience. Taking small jobs from new reporter clients is the best way to build up a system of trust. By starting small and communicating zealously, scopists will grow and increase their business as they improve and expand their skills.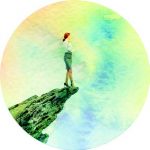 Facing your fears
Jumping into scoping and facing the fear of failure is tough to overcome, but student scopists have to conquer these fears if they want to be in this industry. Don't fear the software. Learn to use it. Don't fear punctuation. It's important to master these skills, and it takes time and practice. There are resources everywhere to get help with software, punctuation, and a host of other issues student scopists will face.
Don't fear asking questions. You don't know what you don't know, and every reporter was a student once. Reporters want their scopists to ask questions, want them to get better, and appreciate their scopists seeking clarification as issues arise, rather than turning in an incomplete product.
As is always true in life, facing fears with action is often the best way to develop confidence, and as a future professional reporter, confidence in the ability to produce a great transcript is empowering. On the other hand, if scopists offer to take expedites and rushes before they are ready, they will quickly tarnish their name in this industry, and they could potentially harm their reporters' reputations. Student scopists should take what they can handle and work up to the bigger stuff.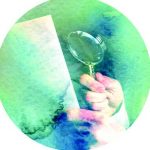 What you gain
Student scopists will learn how to research the craziest things. They will learn how to punctuate the unreadable. They will learn things about their software. They will learn how to effectively communicate with their clients. They will learn to ask for help, more help, and some more help. All these lessons become huge assets when student scopists take their first jobs as professional reporters and put together their first transcripts.
Roanna recalls the major advantage of scoping jury trials for her clients. When she faced her first jury trial as a professional reporter, she knew how she wanted to set up the pages and she knew what was coming her way. Without scoping, this process would have been more intimidating and much more difficult in editing.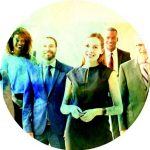 Community benefit
The reporting community benefits from offering opportunities to those students who are on the verge of graduating or who have graduated and need to tackle certification. This is the toughest time for a student, as they likely need to work but also want to stay close to the field to maintain motivation to practice and keep moving forward toward their goal. They need our support.
Court reporting students are well placed to train as scopists. They have the medical and legal terminology necessary for success and experience with their software, and many have a good network of working reporters for support. They understand formatting and proceedings and deadlines.
In the end, scoping while we were students was a net positive for us. We got stressed out at times. We had to learn to balance life, work, and our commitment to practice. We both felt that all of our clients were willing to work with our schedules a little bit to accommodate practice and school. But we were both successful in earning money in a court-reporting–related field while able to keep focused on school and certification.
Students interested in scoping should start communicating within the community to see what opportunities they can find. Scoping may require missing a night out or weekend plans with friends, but that is a small price to pay. The insight, experience, networking, and income potential are worth the sacrifice.
Gretchen House, Mesa, Ariz., is a graduate of the Gateway Community College Court Reporting program. Roanna L. Ossege, Falls Church, Va., is a freelance reporter in Northern Virginia. Both are on the Student Community of Interest for NCRA.