What will you remember the most about this year's Convention & Expo? Members of NCRA's Student/Teacher Committee continue the conversation about their experiences at past Conventions. What were the most memorable moments? What or who made the most impact on them? Read their stories here, and next year you'll be sharing your own stories…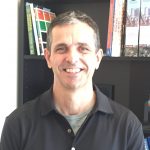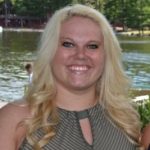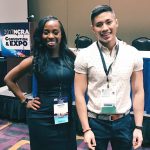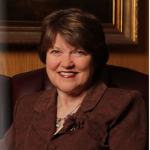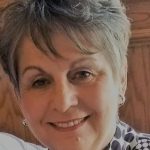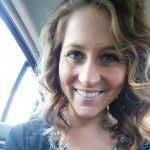 Members of NCRA's Student/Teacher Committee, Callie Sajdera, a student at Anoka Technical College in Anoka, Minn., Gayl Hardeman, RDR, CRR, CRC, CRI, an instructor at Hardeman School (Tampa, Fla.), Kay Moody, MCRI, CPE, an instructor at College of Court Reporting in Valparaiso, Ind., Len Sperling, CRI, an instructor at Northern Alberta Institute of Technology in Alberta, Canada, Whitney Berndt, a student at Lakeshore Technical College in Cleveland, Wis., and Shaunise Day, a student at West Valley College in Oakland, Calif., offer their thoughts and advice for attending Convention.
JCR | What has been one of the best seminars or workshops you have ever attended at an NCRA Convention?
Callie | The best seminar I went to was with Margie Wakeman Wells at the Convention in Chicago, Ill. I was just out of Theory and learning the ropes of English and grammar. This was beneficial to me as a student who was just starting out, and she made it a lot of fun!
Gayl | Ed Varallo's session on Notereading in 1973 in Seattle, Wash. I ended up training all of our typists and wrote a textbook on the subject two years later: Notereading: Twelve Weeks to a Career, as Gayl Hardeman Knaus (former married name).
Kay | They were all excellent. I always left a Convention "brain dead" with so much information and new ideas. I particularly enjoyed the initial seminars on technology when reporters were first learning about Computer Aided Transcription, CAT. There was always new knowledge or products for reporters, and there was so much to learn! I realized many years ago — we never stop learning — never!
Len | I remember attending a workshop on broadcast captioning. The session showed the importance of realtime in general, and the significant impact it would have on our industry's future.
Whitney | I think my favorite seminar last year was the steno speed dating. It gave me such insight into all the amazing opportunities this career has to offer. I never knew some of those career paths existed.
Shaunise | I will never forget the seminar held in San Francisco, Calif., led by Clay Frazier and Kensie Benoit. I will always talk about this session and it should be a staple seminar that we continue to recycle as new students attend NCRA Conventions annually. Kensie and Clay presented on what you don't normally learn in school. They put together a stellar presentation that focused on the importance of knowing your software, resume building, taxes, getting jobs, social media, and so much more. I hope we can continue to produce sessions that will focus on the steps a new reporter should take when it's time to step foot in the real world of reporting.
JCR | Did you ever meet anyone at Convention who had a significant impact on your life or your career?
Callie | Yes. I met my mentor at the Chicago Convention two years ago. Her name is Anne Bowline from Casper, Wyo. She was on the Board at the time, and my director, Jennifer Sati, introduced her to me. She has been one of the greatest support systems that I have had throughout school, and she's set an example for me as a professional and a future mentor.
Gayl | See above. I later married Ed Varallo, and he's the one who got me interested in CART, which I've now done for 26 years.
Kay | Yes, not one, but many had a significant impact on my life and my school. Back in the '80s and '90s, many of the schools were owned by women and these brilliant women became my dearest friends. We shared materials, ideas, teaching techniques, visited their schools, etc., and have remained close friends throughout the years. Probably the only name students would recognize today would be my dear friend, Lillian Morson.
Len | There are too many to count. Most of these individuals are mostly educators who I have learned from and who have inspired me. I like to call them friends and feel I could call upon them at any time.
Whitney | At the Convention last summer, I met our current President-Elect, Sue Terry. Sue was so willing to express to me her love of this career and share some of the amazing experiences she has had. She was so sweet and inspired me to work hard to hopefully be given similar, incredible opportunities.
Shaunise | I have established countless relationships that will last a lifetime. I give thanks to NCRA for allowing me to develop these relationships. I remember during the lunch break at my first Convention, I didn't have any plans for lunch. This was an awkward moment for me. I wasn't the type at the time to even think about having lunch by myself in a restaurant. I decided I would grab something to eat and go sit in my car for the lunch break. I was so nervous once lunch time approached. Just as I was walking out of the hotel, I received a text from Charisse Kitt (If you are a student reading this, make sure your student badge is showing. Veteran reporters will embrace you once they see that you are a student), and she asked me if I wanted to have lunch with a group of reporters. The joy and happiness from that text made my entire weekend.
Don't miss your chance to save on 2018 Convention registration fees. Register by July 23 to save!